Published on September 26, 2014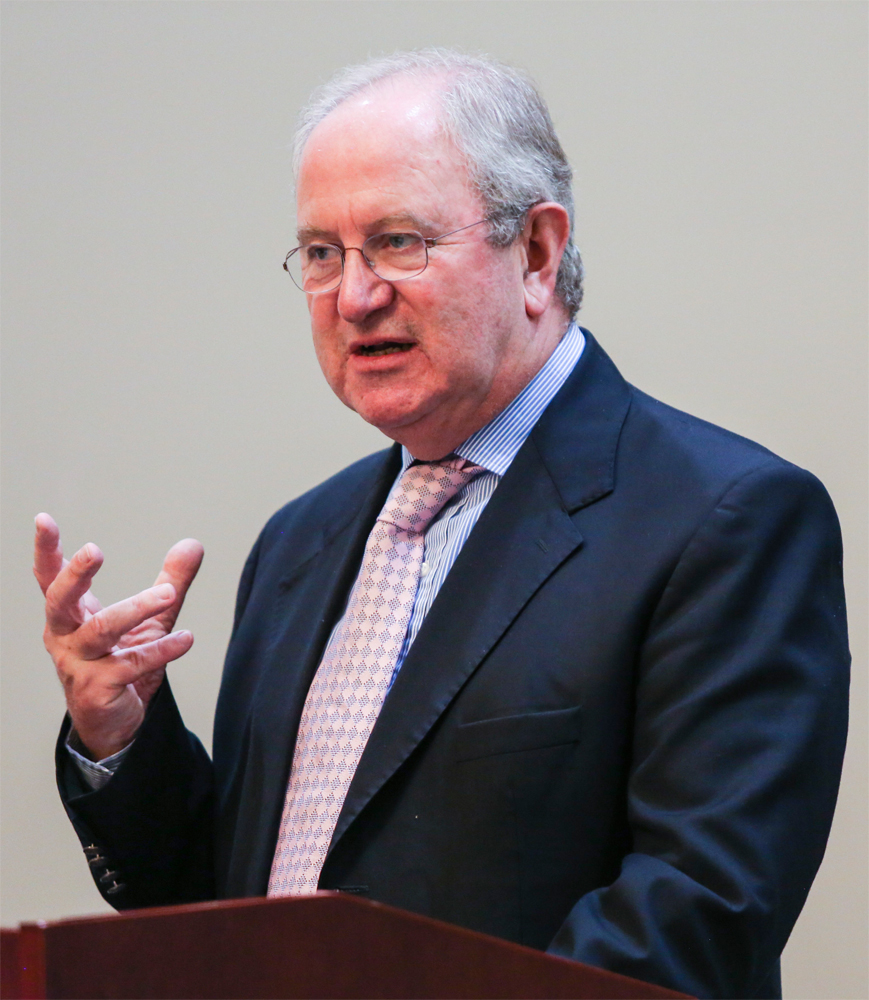 Samford University's Political Science Department hosted Geoffrey Harris, deputy head of the European Parliament Liaison Office with the United States Congress, for a special lecture Sept. 16.  
Harris, whom political science professor Serena Simoni called "a very good friend of Samford" due to the hospitality he shows Samford groups visiting the nation's capitol, offered a candid view of the body he represents. "It is a time when the European Union—it's institutions, indeed the very idea of a united Europe—is being very severely challenged," Harris said.
Harris identified the economic stagnation and unemployment in some member countries such as Spain and Italy as one of the greatest problems the EU faces. It clearly has implications for the satisfaction of Europeans and the stability of their union.
Harris, who is English, said that although the prospect of Scottish independence from England represented a "dangerous moment," he has faith in the decisions of democratic nations. He focused, instead, on the growth of groups on the far left and right that question the value of the European union. He noted the "rising challenge" evident in the results of elections in May 2014, which gave voice to rising economic and cultural frustrations. But even a notable surge in the European right did not displace the center, Harris said.
Harris said Russia president Vladimir Putin's apparent nostalgia for the power of the Soviet Union is an unpleasant and surprising external threat to the stability of the EU. With the EU so far a "no-show" in defense of Ukrainian independence, Harris said it isn't clear how Europe will defend its interests if Putin seeks further conquests.
The rise of China as a political and economic power is less immediately troubling than Putin's plans, but also has long-term implications for the EU. Harris described the disappointment in some corners of Europe that U.S. president Barack Obama has not followed through on early indications that he would give new attention to U.S./Europe relations. Harris noted that China might stand ready to fill the resulting void.
Harris suggested no solutions for these concerns, but clearly relished having an audience eager to hear a European perspective often overlooked in official Washington. He fielded many thoughtful questions from students who know history and see disturbing parallels between the current set of challenges and those that led to WWII.
Harris acknowledged that the EU must find a way to sustain the creative spark that led to its creation in the chaos of the postwar period, but does not see the EU slipping back to the age of violent fascism. The context is simply too different and the EU has too many decades of cooperative experience to backslide to that degree, Harris said. "Those who announce the death of the European project are probably exaggerating slightly."