Published on November 9, 2015 by Sean Flynt  
https://www.youtube.com/watch?v=rJgakWltiv4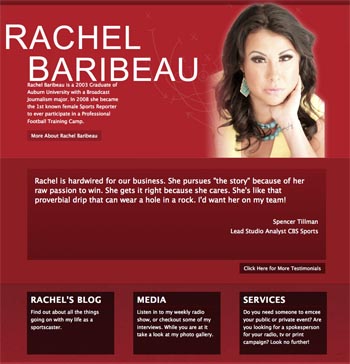 Sports reporter Rachel Baribeau offered inspiring career advice when she spoke to Samford JMC students Nov. 2.

Baribeau is the first known female sports reporter to participate in an NFL training camp. She has reported for Fox Sports, ESPN, College Sports Nation, Bleacher Report and other major sports media outlets.
Enjoy a sample of her talk!