Published on October 19, 2018 by Sean Flynt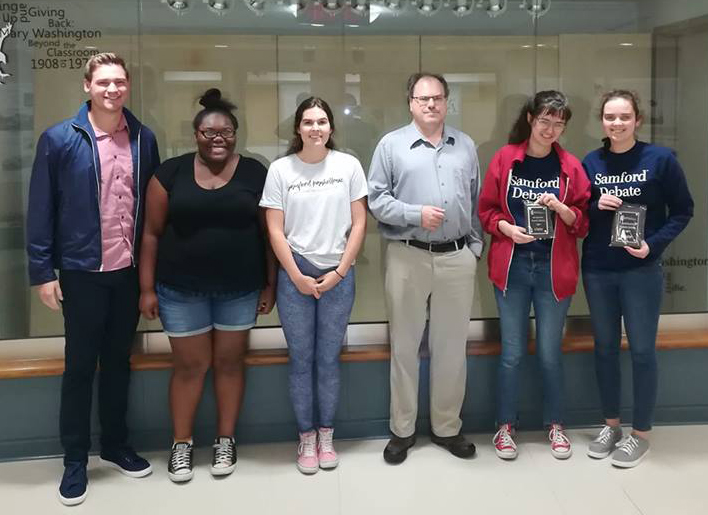 The Samford University debate team of Moriah Windus and Sarah Emerson competed at the Mary Washington Debate Tournament in Fredericksburg, VA, in mid-October and finished in the final four. The duo defeated teams from Liberty University, Mary Washington University and the University of Minnesota before defeating a Liberty University team in the elite eight round to advance to the final four. Windus was named fourth speaker at the tournament and Emerson was named tenth speaker. 
"What is most impressive about this performance is that it took place in a different district," said Ryan Galloway, Samford's director of debate. "We had to compete against teams we are less familiar with in front of judges we are less familiar with. This proves Samford debate can succeed anywhere in the country," he added.
The team of Alyssa Gregory and Kiarra Broadnax also competed at the tournament, defeating two teams from George Mason University. Max Willinger debated with a partner from Mary Washington University, and defeated a team from George Mason University.