Published on September 26, 2019 by Sean Flynt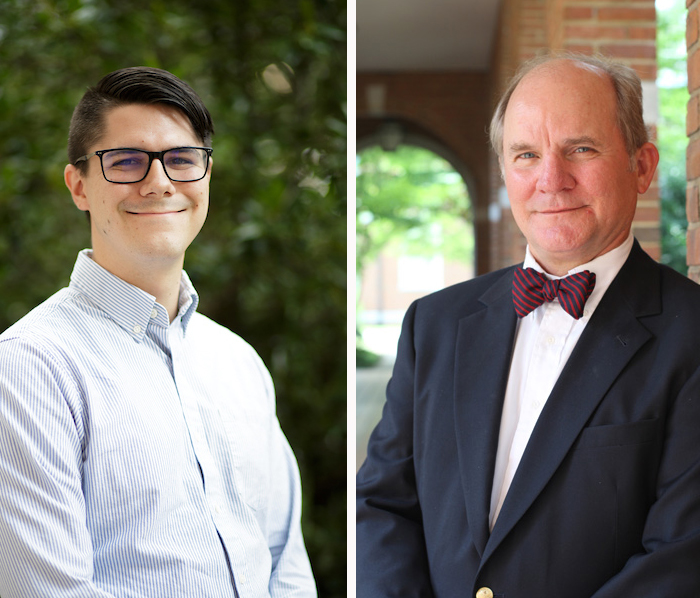 Samford University faculty are active in scholarship as well as teaching, modeling research and professional engagement for next generations of scholars. Philosophy professors Taylor Cyr and Dennis Sansom will continue that tradition as they present their work at the annual conference of the Alabama Philosophical Society Sept. 27-28.
Sansom joined Samford's faculty in 1988 and is the founding chair of the university's Philosophy Department.
Before joining Samford's faculty in 2019, Cyr taught a variety of ethics courses in the philosophy department at Washington University in St. Louis. His scholarly interests lie at the intersection of ethics and metaphysics, including topics like free will, moral responsibility, death, immortality, time (especially time travel), and personal identity.