Published on October 8, 2019 by William Nunnelley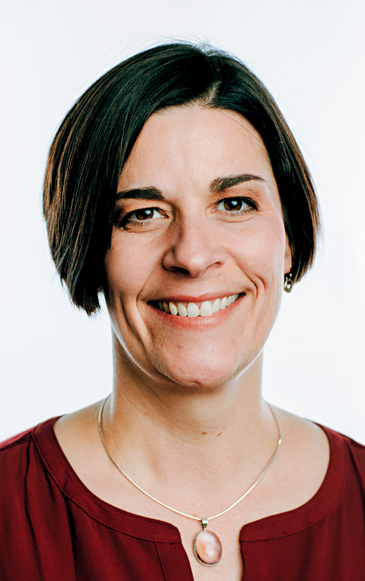 Sharon Galgay Ketcham, professor of theology and Christian ministries at Gordon College in Massachusetts, will deliver the 2019 Holley-Hull Lectures at Samford University Nov. 6-7. The series, hosted by Samford's Department of Biblical and Religious Studies and the Center for Congregational Resources,  honors former Samford Provost William E. Hull and is free and open to the public.
Ketcham earned her Ph.D. in theology and education from Boston College. Her areas of expertise include ecclesiology, student ministry and spiritual formation. She has lectured at institutions ranging from Yale Divinity School to Denver Seminary. Her two decades of experience in ministry include serving the local church, research, writing, teaching and mentoring.
Ketcham is best known for her book Reciprocal Church: Becoming a Community Where Faith Flourishes Beyond High School, published by InterVarsity Press in 2018.
The Holley-Hull series offers three public lectures. The first, entitled "Become a Community Where Faith Flourishes," will be at Brookwood Baptist Church at 6 p.m. Wednesday, Nov. 6. The other two lectures will be at Samford Thursday, Nov. 7. Ketcham will speak on "Mind Your Manners: Be the Host and Guest" at 10 a.m. in Reid Chapel. She will speak on "Reciprocal Motion: A Theological Exploration of Mutuality" at 3 p.m. in Brock Forum.