Published on March 22, 2019 by Sean Flynt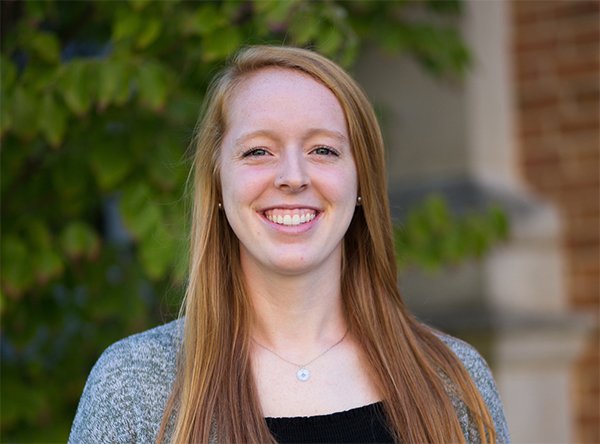 An essay by Samford University religion student and John Howard Scholar Lauren Center has been accepted by the Journal of Theta Alpha Kappa (JTAK,) published by the national honor society for religious studies and theology.
Religion professor Scott McGinnis supervised Lauren's work on the essay, Render unto Caesar: The Role of Federal Funding and the Alabama Baptist Convention in Samford University's Desegregation. McGinnis said he was proud to work with Center on the challenging project. "I'm especially encouraged by students like Lauren who are willing to research difficult topics and seek to change the world in which they live," McGinnis said. "I have confidence that Lauren and our other students who are preparing for leadership in our churches and communities will seek to be agents of reconciliation in a divided world."
"Lauren is an example of the excellent students we have at Samford, who have so much to contribute both to the world of scholarship and to the broader world which they will help shape through their lives and their work," said Department of Religion chair Roy Ciampa.
Ciampa noted that an essay by then-senior religion major Emily Jenkins was accepted for the journal in 2018. "That speaks to two points of pride– the quality of our students and the quality of the teaching and mentoring they experience here," Ciampa said.