Published on May 5, 2020 by Sean Flynt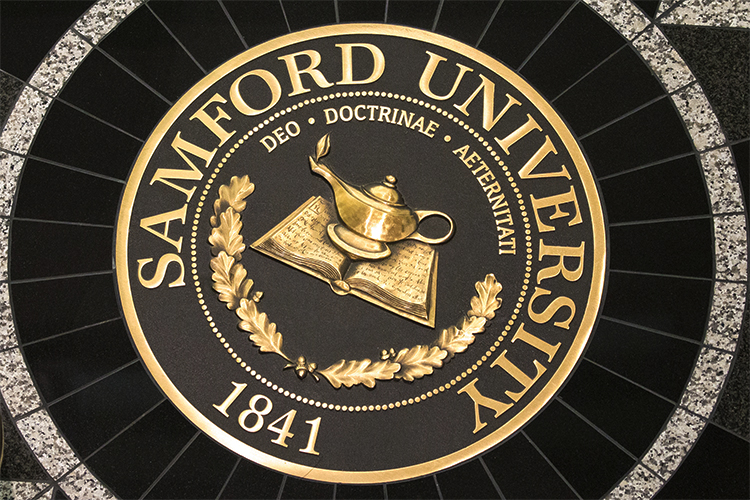 Samford University's journalism and mass communication program announced its annual academic honors at the end of the disrupted spring 2020 semester. The extensive list included:
Highest GPA
Senior–Rachel Pruett
Junior–Megan Herndon
Sophomore–Gabby Bass & Selah Vetter
Freshman–Corinne McCaw
Brick Awards
Anna Bain
Stephen DeFrancesco
Daniel Dodson
Remy Garfield
Courtney Johnson
Armond Lloyd
Katie Roth
Griffin Schou
Jarece Tillery
Joy Grace Webb
Top of The Track
Outstanding Entre Nous Staff Member–Katie Roth
Outstanding Crimson Staff Member–Daniel Dodson
Outstanding Film Production Minor Student–Ethan Sanders
Outstanding Sport Media Minor Student–Joy Grace Webb
Outstanding Print Journalism Student–William Marlow
Outstanding Broadcasting Student–Noél Espinal
Outstanding Public Relations Student–Shelly Fulks
Outstanding Advertising Student–Abigail Fink
Overall Outstanding JMC Student–Page Secreast
Kappa Tau Alpha
Kappa Tau Alpha (KTA) Honor Society recognizes academic excellence and promotes scholarship in journalism and mass communication. Those who are eligible must have completed at least five semesters of academic work towards a degree in journalism and mass communication and have a GPA in the top 10 percent of their class.
2020 KTA Top Scholar (graduating senior with highest overall GPA)–Rachel Pruett
Current KTA Members
Shelly Glenn Fulks
Lilly Kate Hollis
Elizabeth Alden Pridgeon            
Rachel Lauren Pruett
John Griffin Shou
Julianne Smith
Joy Grace Webb
2020 KTA Inductees
Kaitlyn Baker
Chad Jordan
Taylor Korte
Gunnar Sadowey
Olivia Michele Stein
Aubrie Strange
Harold & Jean Martin Writing Award Winners
Print
William Marlow (first place)
Katie Roth (second place) 
Gunnar Sadowey and Selah Vetter (tie, third place)
Broadcast–Joy Grace Webb (first place)