Published on September 30, 2020 by Sean Flynt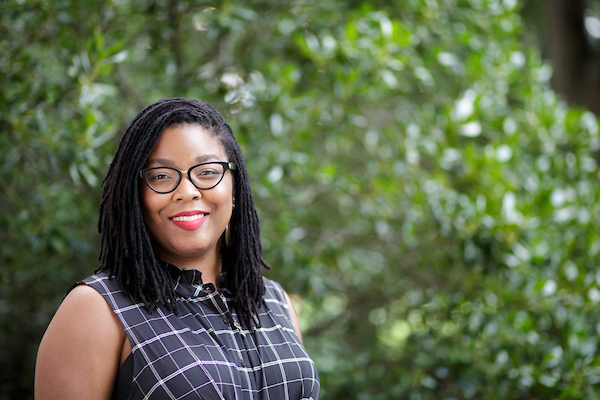 Samford University communication studies professor Niya Pickett Miller has multiple high-profile projects underway, including a new course, two books and a virtual seminar.
Miller's new upper-level course on Race in Popular Culture and Media (LINK) will explore the current media environment through the perspective of Black/African American identities constituted and articulated in and by social media, music/music videos, fashion, stand-up comedy, art, science and other artifacts of popular culture.
Miller and Auburn University professor Gheni Platenburg will present Lizzo's Black, Female and Fat Resistance at a virtual seminar hosted by the Institute of Gender Studies at the University of Chester (UK) Dec. 10. The seminar is based on Miller and Platenburg's book of the same name, forthcoming from Palgrave|MacMillan as part of the publisher's Palgrave Studies in (Re) Presenting Gender.
Miller also recently signed a contract to edit a book on #Verzuz and Club Quarantine: Sustaining Black Music and Black Culture During COVID-19, expected to publish via Lexington Books in 2021.
Miller's scholarship on visual rhetorical criticism of marginal identities earned her the 2019 Alabama Communication Association top faculty paper award. She joined Samford's faculty as Postdoctoral Assistant Professor in the same year.