Published on July 14, 2021 by Sean Flynt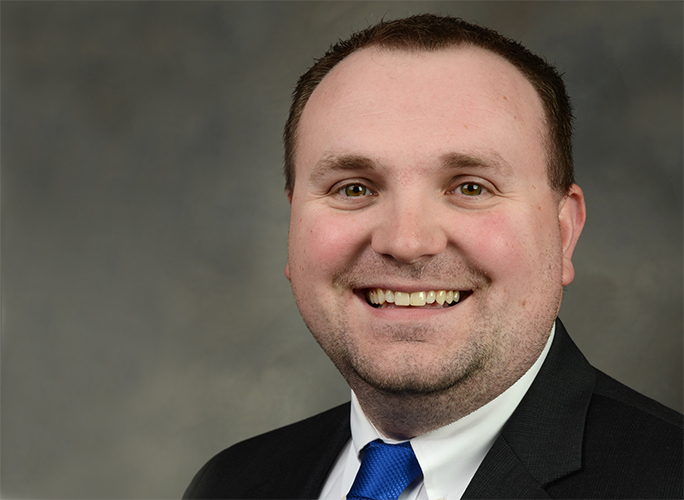 Samford University has announced that Chad Awtrey will lead its Department of Math and Computer Science starting this fall. Awtrey comes to Samford from Elon University, where he served as Associate Professor of Mathematics. He earned Ph.D. and M.A. degrees in mathematics at Arizona State University, and earned a B.A. degree in mathematics and music performance at the University of Wisconsin-Madison. His teaching honors include the Mathematical Association of America's (MAA) 2018 Henry L. Alder Award and the MAA Southeastern Section's 2016 Award for Distinguished Teaching by a Beginning Faculty Member.
Awtrey's extensive departmental and university-wide service to Elon included service as Chair of Elon Core Curriculum Council and Chair of the university's Task Force on Experiential Learning. He also served as Associate Director of Undergraduate Research, a topic of special interest to him and a longtime emphasis of Samford's Howard College of Arts and Sciences. Many of Awtrey's peer-reviewed publications and professional presentations feature research collaboration with students.
Awtrey also served the mathematics profession as Journal Editor for North Carolina Journal of Mathematics and Statistics, Councilor for the Council on Undergraduate Research (Division of Mathematics and Computer Science), and in multiple executive offices of Pi Mu Epsilon national honor society in mathematics.
"It's an honor to join HCAS and the Department of Mathematics and Computer Science," Awtrey said. "The commitment here to excellence in teaching, learning, and research is galvanizing, and I'm looking forward to working with the Samford community to advance the university's mission."