Published on March 4, 2021 by Sean Flynt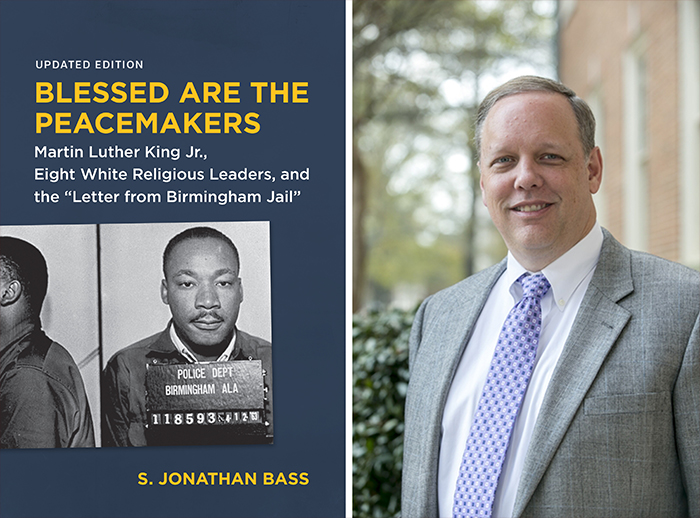 Samford University history professor Jonathan Bass is celebrating the 20th anniversary of his Pulitzer Prize-nominated book, Blessed are the Peacemakers: Martin Luther King, Jr., Eight white religious leaders and the "Letter from Birmingham Jail". An updated edition published by LSU Press in March includes a new epilogue by Bass, a new foreword by renowned religious historian Paul Harvey, and an afterword by Bass's mentor, historian James C. Cobb.
King wrote his open letter after his 1963 arrest for participating in nonviolent protests in Birmingham. "Letter from Birmingham Jail" was a powerful response to the gradualist approach to civil rights as voiced by some white clergy. It is has become a classic text of the civil rights movement and is required reading for all Samford undergraduates, but Bass argues in his book that its literary appeal conceals a much more complex tale.