Published on September 23, 2021 by Sean Flynt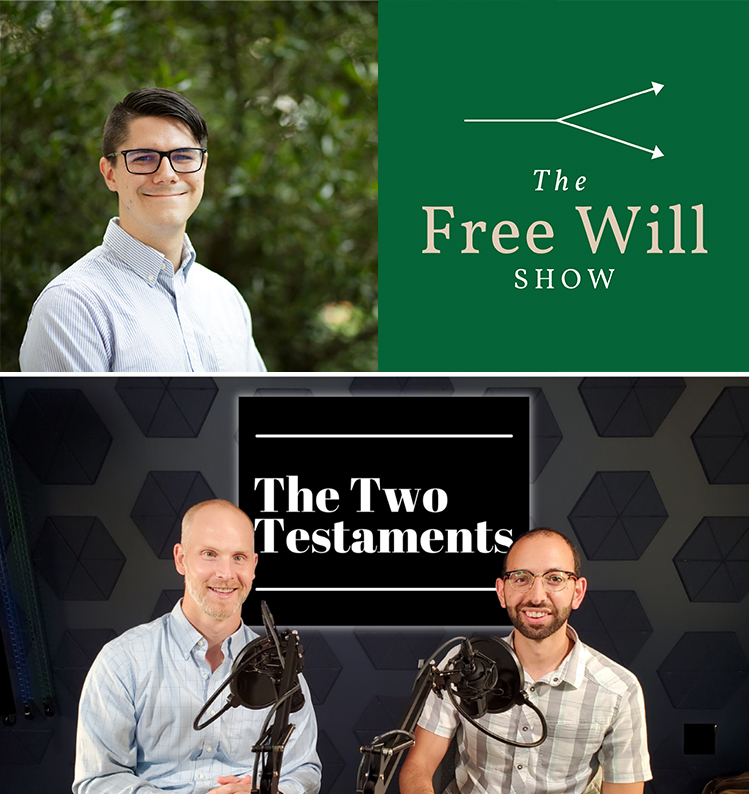 Samford University philosophy and religion faculty have launched podcasts that expand Howard College of Arts and Sciences digital humanities resources.
Philosophy professor Taylor Cyr co-produces The Free Will Show, a series of interviews with academics who work on free will. Cyr, who developed the project with Porterville College professor Matthew Flummer, said the show introduces the general topic and highlights recent developments for all levels of listener knowledge and interest. The first season of 10 episodes, launched last fall, introduced the basic terminology, issues and arguments in the free will debate. The second season of 10 episodes, completed this spring, focused on positions in the debate about free will and causal determinism. The new season's episodes will address free will and science, focusing on issues in neuroscience, psychology and physics.
Biblical and religious studies professors Will Kynes and Rony Kozman launched their podcast–The Two Testaments–this fall. The guided journey through Scripture features discussions with leading experts on the meanings of verses, passages and books of the Bible. Kynes and Kozman said the podcast is for pastors, Bible teachers, ministry leaders, students, and all who are curious about Scripture.