Published on May 7, 2021 by Sean Flynt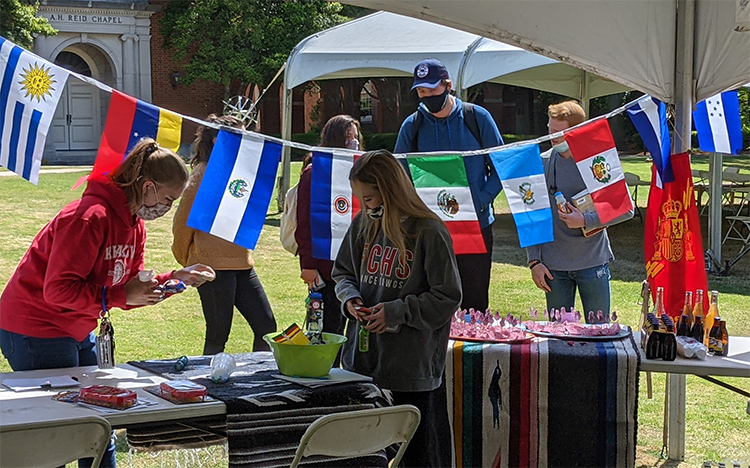 Samford's Department of World Languages and Cultures hosted a special event April 23 as part of the international Day of Spanish Language celebration led by the United Nations (UN). The celebration–on the anniversary of author Miguel Cervantes Saavedra's death in 1616–is meant to increase awareness of Spanish language, history and culture.
Professor Dieter A. Waldvogel said Samford's Spanish program joined the celebration for the first time this year, offering music, food, drinks and samples of cultural products and practices from Spain and Latin America.