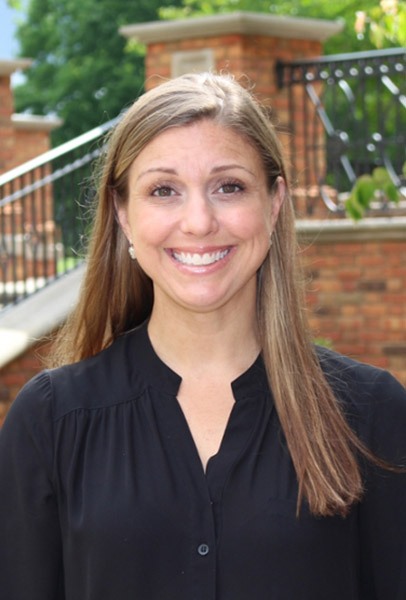 Lecturer, Dance
School of the Arts
Department of Theatre and Dance
233 Swearingen Hall
Alisa McCool is originally from El Reno, Oklahoma. She received her Master of Fine Arts in Choreography and Performance from New York University's Tisch School of the Arts in 2010. Prior to moving to NYC, Alisa graduated Summa cum Laude with a Bachelor of Business Administration degree from the University of Oklahoma and has a Master of Education and dance teaching certification from Texas Christian University.
Throughout her training, Alisa studied with a number of influential dancers and choreographers including Ko Yukihiro, Mel Wong, Elizabeth Gillaspy, Deborah Jowitt, Phyllis Lamhut, Gus Solomons Jr., and Doug Varone. Alisa has taught, choreographed for, and performed around the country with companies such as Dance Revolution (nationwide), Contemporary Dance/Fort Worth (Texas), The Second Avenue Dance Company (New York), and Sanspointe Dance Company (Alabama). While in college, Alisa was the captain of the University of Oklahoma Pom Squad as well as a UDA instructor. In 2001 she founded the Dance program at a performing arts charter school in Fort Worth, Texas where she taught several current Broadway performers. Alisa is a certified yoga instructor and is on the board of Birmingham's premier professional contemporary dance company, Sanspointe Dance Company.
Alisa McCool is the Coordinator of the Dance Program and a lecturer at Samford University. She is the Director of the Samford Dance Company and has choreographed several theatre and opera productions at Samford such as On the Town, Freaky Friday, Ella Enchanted, and Children of Eden. She has also choreographed locally for the Birmingham Music Club and Red Mountain Theatre. At Samford, Alisa regularly teaches Ballet, Modern Dance, and Jazz technique classes as well as Choreography, Dance History, and Dance Pedagogy. Alisa is constantly inspired by Samford's talented students - their creativity, love for the art, and willingness to explore new movement styles and expand the boundaries of possibility.
She and her husband, Trent, reside in Hoover and are blessed with three amazing daughters.