Published on October 30, 2019 by Ashley Smith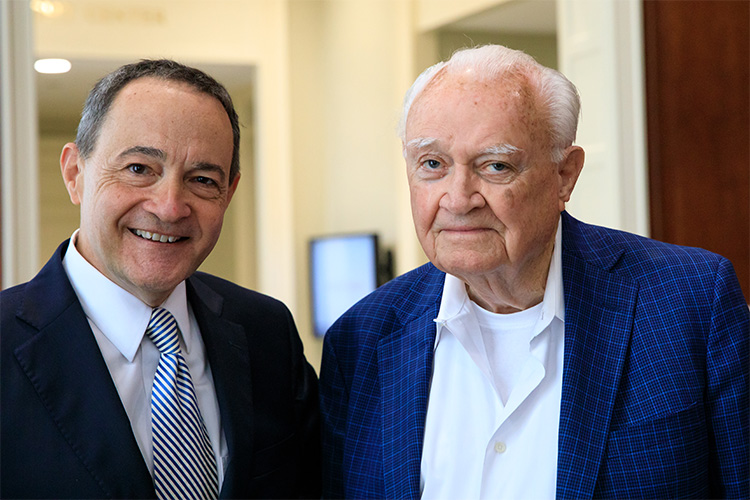 Samford University's School of the Arts dedicated the new stage in the Hazel P. Boren Courtyard on Friday, Oct. 25.  The celebration included Russell Boren, Hazel's husband, Boren family members, University President Andrew Westmoreland, Dean of the School of the Arts Joseph Hopkins and other Samford leadership. 
The event featured a special presentation of artwork of the stage done by senior Braylen Gage,   performances by the Samford Jazz Band, Gracenotes, Chamber Ensembles and Musical Theatre Ensemble, A Cappella Choir and lunch with School of the Arts students.  
Westmoreland offered heartfelt remembrances of Hazel and reminded all in attendance that her spirit will live on not only in the courtyard but also in the inspiration she leaves behind.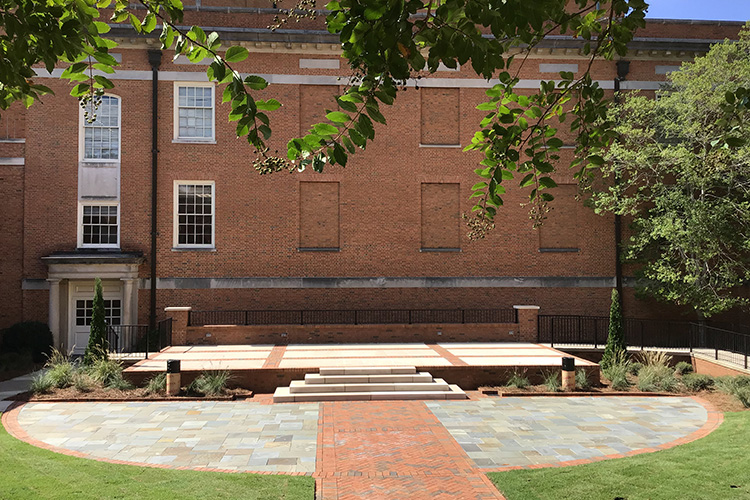 The Borens have been dear and generous friends to Samford and the School of the Arts. Hazel began serving Samford as a member of the Samford Auxiliary, now the Legacy League. They also served on the advisory board for the School of the Arts and initiated a music scholarship. The Boren Courtyard was added 11 years ago, and the theatre stage was recently completed to be the first outdoor performance area for the School of the Arts.
Located between Buchanan Hall, Brock Hall and the Wright Center, the courtyard is an important place of meeting and fellowship, and the new stage will offer opportunities for performances and additional special events.  The School of the Arts plans to develop a luncheon series to highlight the work of students and faculty. 
Hopkins said, "I look forward to enjoying our student performances in the improved Boren Courtyard for years to come, and it is my hope that we will remember the legacy of a loving and generous family each time we do."
For more information about giving to the School of the Arts, contact Julie Boyd at jboyd10@samford.edu.