Published on June 14, 2017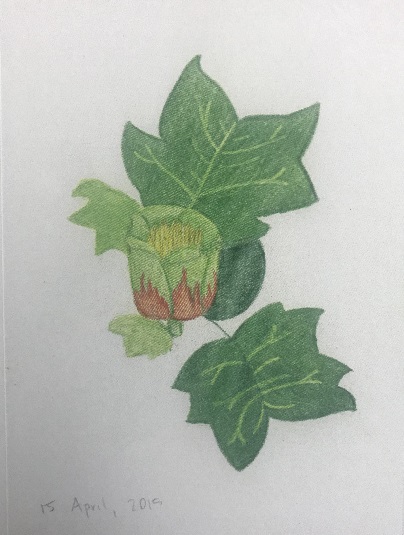 "Well, the best sign we have is these poplar trees. Whenever they go to blooming."
Chapters
Generational Change Over Time
Mott Lovejoy and Jim Brown discuss societal and lifestyle changes that took place over the span of their father and grandfathers' lives.They specifically refer to the growing prevalence of the automobile.
Family History of Redhorse Snaring
Mott Lovejoy discusses when and where his father learned to snare redhorse fish and how they would go on overnight fishing trips together. He also mentions the large number of male friends and family members who would fish at the same time and place as him.
Food or Fun
Mott Lovejoy explains that although redhorse fish can be eaten, he usually just fishes for sport. He also sells the fish he catches.
When and Where to Find the Redhorse
Mott Lovejoy discusses the different places to snare redhorse and when to find them. Generally they can be found in April when the poplar blossoms are in full bloom.
How to Catch a Redhorse
Mott Lovejoy explains how to catch a redhorse and the equipment necessary.
A Picture of Visitors Who Came to Snare
Mott Lovejoy talks about a picture of when a sportswriter, a probate judge, and some other visitors came to snare redhorse.
Redhorse Egg-Laying in Relation to Snaring
Mott Lovejoy explains the redhorse egg-laying process and how it relates to snaring. He also discusses using weights for fishing.
The Legality of Fish Traps
Mott Lovejoy discusses the historic use of fish traps and how they are now illegal.
How to Find Redhorse and More on the Snaring Process
According to Mott Lovejoy, it is not difficult to spot the redhorse fins in the water. He also gives more specific details on how to catch the redhorse.
1950's Fishing Story
Mott Lovejoy tells a story from the early 1950's that exemplifies how heavy the fish were.
Transcript
Audio Information

| Attribute | Value |
| --- | --- |
| Date | 1979-01-25 |
| Interviewer | Jim Brown |
| Interviewee | Mott Lovejoy |
| Repository | Samford University Oral History Collection |
| Collection | STORI Collection |
| Accession | SUHist/Folklore/002 |