Published on June 14, 2017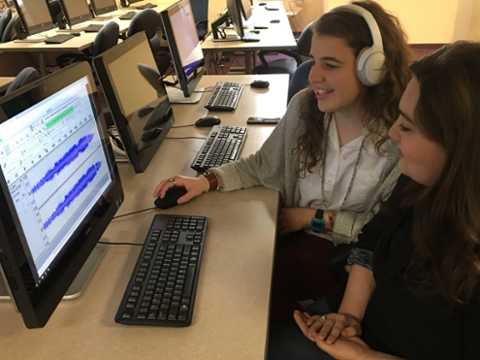 Students Kloe Freeman and Mallory Killam produced this podcast, interviewing Dr. Jing Wu about the difference in cultures and education between the two countries.
Chapters
Introduction - Chinese Immigration in the United States Historically and in the Present Day
Kloe and Mallory introduce the interviewee, Jing Wu and the focus of their podcast. They provide background for Chinese Immigration in the United States.
Immigrating to the United States - Pursuing a Post-Doc
Jing Wu relates why she immigrated to America to pursue a post-doc. Kloe and Mallory discuss this trend of Chinese scholars and scientists seeking post-doc work in the United States because of greater opportunity there.
China's Efforts to Keep its Scientists and Scholars
Despite the trend in China of immigration to the United States for those seeking post-doc work, Jing Wu observes that many of her peers remained in China for their post-doc work. Kloe and Mallory observe how China has made efforts in recent years to entice its scholars and scientists to remain in China for post-doc work.
Visa Options and Their Influence on Immigration and Job Opportunities
Jing discusses how the two visa options, the J-1 and the H-1B have impacted her and her husband in the United States. Kloe and Mallory explain the visa process and relevant statistics to immigrants in the United States.
Education in the United States Vs. Education in China - A Comparison
Jing compares the education systems of United States and China based on her own experiences in China and as it regards her children and their educational experience in the United States.
Transcript
Audio Information

| Attribute | Value |
| --- | --- |
| Interviewer | Kloe Freeman and Mallory Killam |
| Interviewee | Jing Wu |
| Repository | Samford University Oral History Collection |