Published on June 14, 2017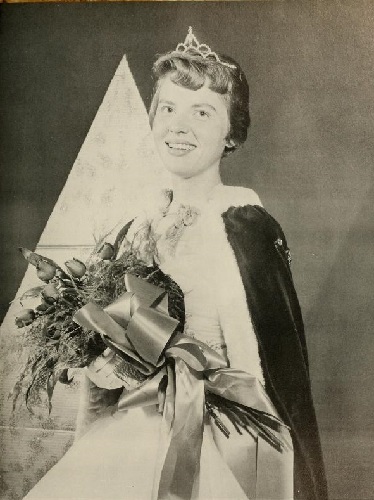 "I don't consider myself to be a confident person, I consider myself to be a competent person. You know, if you don't know how to do something. You find out how to do it."
Chapters
Background; Introductions and Childhood
Martha Ann Cox talks about her early life in Alabama, her parents, and coming to Howard College.
Memories from the Eastlake Campus
Cox talks about coming to Howard College, and her first experiences on the East Lake campus.
Student Activities and Mischief
Cox describes her "mischievous" side as a student, and talks about many of her activities and schemes while at Howard and Samford.
Moving the Flagpole
Cox talks about one story where the students of Howard College carried the flagpole from the East Lake campus to the new Lakeshore campus.
Dress Code
Cox discusses some of the issues that students had with the dress code during her time as a student at Howard.
Buildings on the New Campus
Cox describes the construction of the Lakeshore campus.
Swimming
Cox talks about how the students took advantage of the rain, and the construction on campus, to create a makeshift swimming pool.
Involvement in Student Government, Step Sing, and Homecoming
Cox describes her involvement with many student organizations and activities during her time as a student at Samford, such as SGA and Step Sing. She also talks about her experiences with Homecoming and being Homecoming Queen.
University of Alabama
Cox relates her experiences at the University of Alabama, where she received her master's degree and worked as counselor for Vivian Malone during the integration of the school in 1963.
Working at Samford
Cox talks about beginning work at Samford, her role with Student Housing, and her future role as Dean of Student Affairs.
Step Sing
Cox describes some of her experiences with Step Sing, such as her involvement with the BSU show and convincing university president Dr Corts to participate in Step Sing.
Interacting with Students; The Fall Carnivals
Cox talks about interacting with students as Dean of Student Affairs, as well as participating in many Fall Carnivals.
Thoughts on University Presidents
Cox gives her opinions on the four presidents of Samford University that she served under as a student and as an administrator.
Dancing on Campus
Cox describes how she and Dr Corts worked to change the university's policy regarding dancing on campus, and the events leading up to that change.
Updating the Student Handbook
Cox describes the process of updating and changing the student handbook, such as changing the outdated rules for student curfew.
Elizabeth Sloan Ragland
Cox relates her experiences working with Elizabeth Sloan Ragland, the first African American Student at Samford University.
Dean Sizemore
Cox talks about here experiences with Margaret Sizemore, Dean of Women at Howard College and Samford University.
Updating the Dress Code
Cox describes her work with updating the outdated student dress code rules, and the reasoning behind the change.
Miss Alabama Pageant
Cox talks about her work with the Miss Alabama Pageant, as well as Samford University's involvement with the pageant.
Other Stories and Closing Remarks
Cox relates a few more stories from her time at Samford, and gives some final remarks.
Transcript
Audio Information

| Attribute | Value |
| --- | --- |
| Interviewer | Michelle Little |
| Interviewee | Martha Ann Cox |
| Repository | Samford University Oral History Collection |
| Collection | STORI Collection |
| Accession | SUHist/Samford/009 |