Published on November 8, 2018  
https://www.samford.edu/departments/oral-history/projects/samwav/GermanInvasion.mp3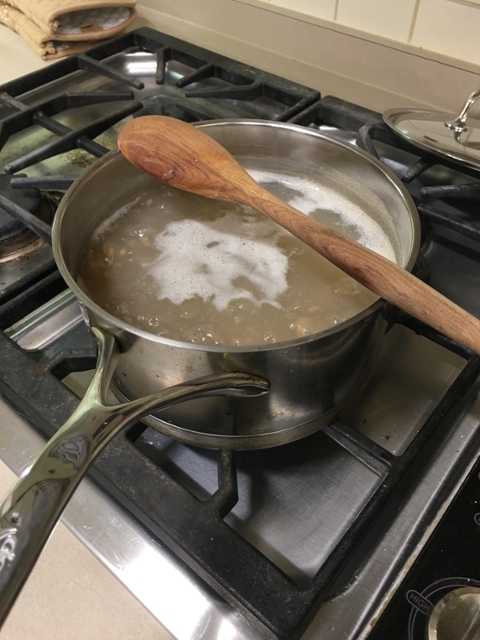 "And what we're going to do with, with this potato salad is we're going to have potatoes that we can peel or not peel, okay, and then we're going to add some onion in there, and we add a little bacon in there, and we add a little pickle juice in it, we'll add some vinegar, we'll add some oil and pepper and salt. And that's it."
Chapters
Introduction: German Immigrants to the United States
Meri Cashion and Anna-Drake Stephens introduce their podcast, The German Food Invasion, and present some background on German immigration.
Gerhard Graf's Journey to America and Love of German Food
Gerhard Graf discusses his transition from Germany to America, and describes his continuing enthusiasm for German culture, which led him to become involved with German clubs in Memphis and Birmingham and to impart his culture to his daughter Ellie. He goes on to outline culinary traditions in various areas of Germany.
Cooking Kartoffelsalat, Schnitzel, and Rotkohl with Gerhard
Gerhard and Ellie Graf show Meri Cashion and Anna Drake Stephens how to make German potato salad (kartoffelsalat), schnitzel, and boiled red cabbage (rotkohl).
German Drinking Culture and Gerhard's Concluding Thoughts
Gerhard Graf, Meri Cashion, and Anna-Drake Stephens explain the German influences on American drinking culture before closing with some final remarks on German food.
Transcript
Audio Information

| Attribute | Value |
| --- | --- |
| Repository | Samford University Oral History Collection |
| Accession | SUHist/STORI/008 |