Published on November 1, 2018  
https://www.samford.edu/departments/oral-history/projects/samwav/Immigration-in-the-South.mp3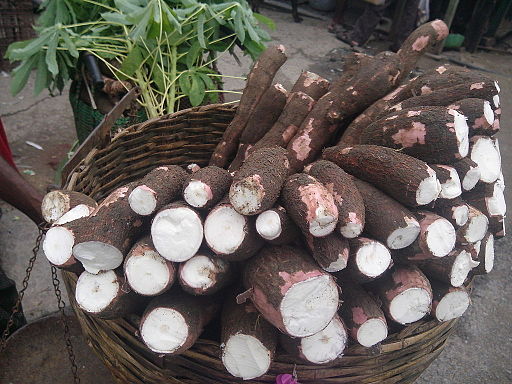 "More demand for cassava will lead to more planting. More planting will lead to more exportation. More exportation will lead to more money that can be used to improve the overall living conditions of impoverished inhabitants of developing countries."
Chapters
Introduction: Nigeria's History and Politics
Spencer Bissel and Johnathan Lawson give an overview of Nigeria's deep-rooted history, its tumultuous politics of the recent past, and its hopes for the future.
Amam Rochas and Nigeria
After telling Spencer and Johnathan about his family, Amam Rochas discusses his father's dedication to bettering Nigeria and his own aspirations to do the same.
Cassava and Its Impact on the Nigerian Economy
Amam Rochas makes drinking garri, one of the many products made from cassava, and Johnthan and Spencer explain the various culinary and economic uses of cassava.
Cooking Fried Plantains with Amam Rochas
Amam Rochas shows Spencer Bissell and Johnathan Lawson how to cook fried plantains.
Transcript
Audio Information

| Attribute | Value |
| --- | --- |
| Repository | Samford University Oral History Collection |
| Accession | SUHist/STORI/007 |