Published on February 7, 2023 by Marshal Smith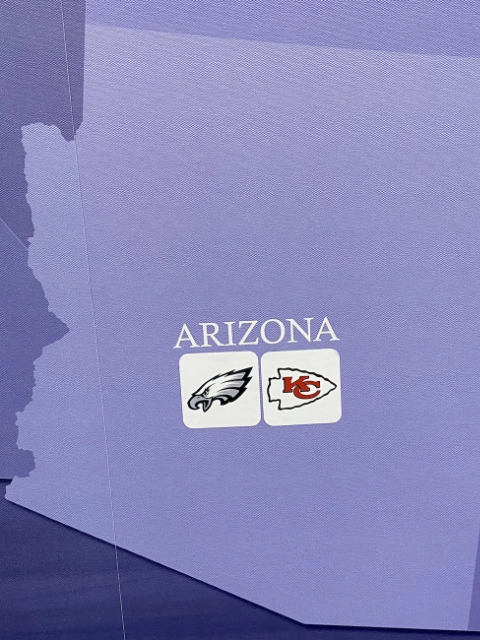 In the NFL, several statistics have been found to be highly correlated with winning and losing. The Kansas City Chiefs and the Philadelphia Eagles will play on Sunday, February 12th at State Farm Stadium in Phoenix, Arizona to determine the winner of Super Bowl LVII. Below we take a look at which team has performed the best during the 2022 season on five key statistics.
1. Turnover Differential: Turnover differential is the difference between the number of turnovers a team creates and the number of turnovers it gives up. Below we look at the comparison between the two teams.
The Philadelphia Eagles hold a significant advantage compared to the Kansas City Chiefs on Turnover Differential. The Eagles had 7 more takeaways and 4 fewer giveaways than the Chiefs over the course of the 17 games they played this season. One key reason for this is Philadelphia's secondary, which features a stacked trio of C.J. Gardner Johnson, Darius Slay, and Samford University's own - James Bradberry.

ADVANTAGE - EAGLES
2. Time of Possession:
Teams that control the ball for longer periods of time tend to be more successful, as they are able to limit scoring opportunities for opponents and wear down the opposing defense.
Philadelphia has a 31:11 Average Time of Possession, ranking #8 in the NFL, while Kansas City ranks #11 with an Average Time of Possession of 30:08. Philadelphia will need to win this battle, as keeping the ball out of Patrick Mahomes' hands is going to be a major key to winning the Super Bowl.
TOSS UP
3. Third Down Conversion Percentage:
The ability to convert on third down is crucial to maintaining possession of the ball and scoring points. Teams that consistently convert on third down are typically more successful, as they are able to sustain drives and control the tempo of the game.
Only 1 team is over 50% in Third Down Conversion Percentage, with that being the Buffalo Bills - slightly over that mark at 50.23%. Sitting at #2 is the Kansas City Chiefs at 48.86%. The Philadelphia Eagles are not far behind at #4, converting 46.61% of their Third Downs. Converting on third downs, and short-fourth downs can shift momentum for a team quickly. While Patrick Mahomes is known for his quick passes, Jalen Hurts sneaky advantage lies in his legs, as the QB is known for his crazy squats which are often over 500 lbs.
TOSS UP
4. Red Zone Efficiency (TD):
Red zone efficiency refers to a team's ability to score points when it reaches the opponent's 20-yard line or closer, and in this case, we only look at when they score a Touchdown.
The Kansas City Chiefs rank #2 in Red Zone Efficiency (70.51%), while the Philadelphia Eagles rank #3 at 68.57%. The #1 Dallas Cowboys is not much higher than both the teams, as they have a 71.43% Red-Zone Efficiency. In this metric, both teams are evenly matched, given that a less than 2% difference probably will not translate to much if the teams possess the ball only 10 times like they did in both the AFC and NFC Championship games.
TOSS UP
5. Total Yardage:
Teams that consistently gain more yards than their opponents tend to be more successful, as they are able to control the tempo of the game and will likely score more points.
Kansas City no doubt has one of the best offenses, year in and year out in the NFL. Given this, they rank #1 in Total Yardage with an average of 407.9 yards a game (the only team to break the 400-yard threshold). The Eagles, however, also have put up impressive numbers this year, as they average 384.2 Yards Per Game – coming in at #3 in the NFL. While #1 and #3 do not seem far apart, Kansas City averages 6.16% more offense, which can easily translate into more points on the scoreboard for Patrick Mahomes and Travis Kelce.
ADVANTAGE - CHIEFS
Conclusion
We believe that this game will be a great matchup with almost evenly matched teams by the stats. For reference, the current money line in Vegas is only -1.5 favoring the Eagles. By wreaking havoc, especially after long drives; turnovers can translate into major momentum shifts in the game. While the game on paper could go either way - look for timely turnovers to make a key difference in the game. This is where the Philadelphia Eagles shine.
Sources
Note: this article used AI software, ChatGPT, to generate the base for this article, and was expanded on with specific stats and dialogue.
ESPN Internet Ventures. (n.d.). NFL Football Teams, Scores, Stats, News, Standings, Rumors - National Football League. ESPN. Retrieved February 6, 2023, from https://www.espn.com/nfl/
OpenAI. (2023, February 2). CHATGPT: Optimizing language models for dialogue. OpenAI. Retrieved February 6, 2023, from https://openai.com/blog/chatgpt/
Smith, M. (2023). Arizona [Digital Image].
Team Rankings: NFL Football. NFL Football on TeamRankings.com. (n.d.). Retrieved February 6, 2023, from https://www.teamrankings.com/nfl/
About the Author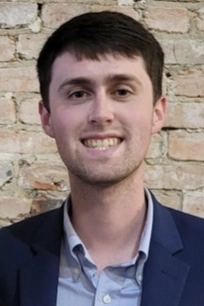 Marshal W. Smith graduated from Samford University in December of 2021 and is currently pursuing his M.B.A. with a concentration in Sport Business here at Samford. He would like to stay at Samford and teach Sports Business, Marketing or Analytics, or work for a major sports franchise in marketing or data analytics. Here is a link to his LinkedIn profile: www.linkedin.com/in/marshalwsmith