Published on May 6, 2015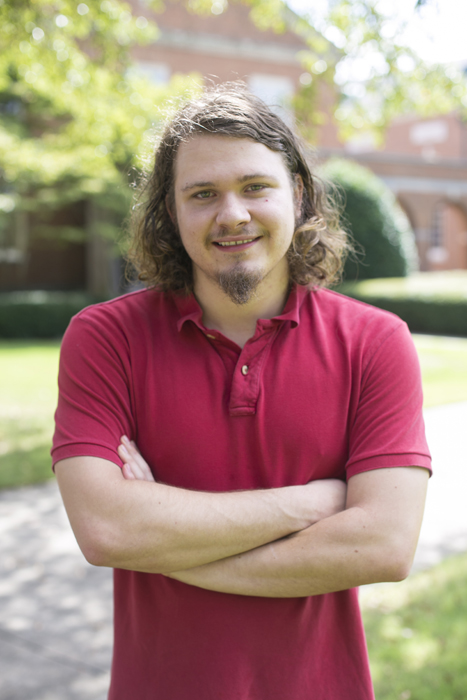 Senior Samford University classics major and University Fellows honors student Nathan Smolin has been named a Fellow in the Eighth Cohort of the Lilly Graduate Fellows Program. He is one of only ten students chosen from graduates of the 97 Lilly Fellows Program Network Schools.
The prestigious program supports three years of graduate education for exceptionally well-qualified young graduates of LFP Network Schools who seek to become teacher-scholars at church-related colleges and universities in the United States.
Smolin and the rest of the 2015-2018 Lilly Graduate Fellows will enter graduate school in fall 2015. They, along with two mentors who are senior scholars, will communicate and collaborate with each other in areas of research, teaching and professional development.

Smolin will pursue a Ph.D. in classics at the University of North Carolina, with a particular focus on the intersection between early Christian and Roman ideas of religion, philosophy, and culture. He hopes, ultimately, to be a professor.
"There is so much depth and richness in the historical Christian intellectual tradition, much of which is unfortunately unknown to both non-Christians and Christians in our day, and I hope to continue to plumb those depths, apply them, and make them known throughout my career," Smolin said. "From the time I first heard about it, I thought that the Lily Fellows Program was a good fit with my interests and goals."

Smolin also praised the ways Samford's Classics Department prepared him to meet those goals. "I'm one of the people who are of the opinion that a university can hardly call itself a university if it doesn't have a classics department--and this is doubly so for liberal arts schools," he said. "Classical knowledge is the foundation of everything we do, and has enormous relevance in all times." Smolin said Samford's department carries that tradition "in a superb way." "The professors in the department are all excellent scholars committed to helping their students learn and develop as people, and I've been privileged to get to know them and learn from them over the years."