Published on October 16, 2019 by Sean Flynt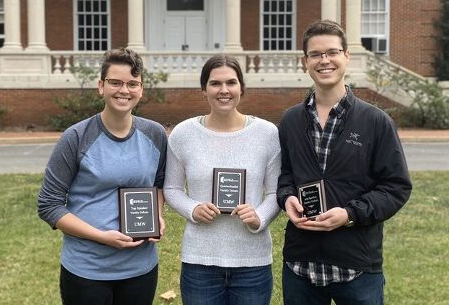 Samford University debaters earned impressive early-season victories this fall.
The team of  Sarah Emerson and Alyssa Gregory defeated two University of Kentucky teams (one ranked fifth in the nation) at UK's home JW Patterson Debates Sept. 28-30. The Samford debaters also beat teams from Emory University and the University of Nevada at Las Vegas during that competition.
Emerson and Gregory next traveled to the University of Mary Washington tournament Oct. 11-13, where they finished in the Elite Eight after beating Georgetown in the Sweet Sixteen. Gregory was the Ninth Speaker overall, and Emerson was the Top Speaker of the tournament.
Samford assistant debate coach Lee Quinn said the success at the UK tournament was especially impressive–demonstrating that Samford Debate is among the elite national programs, which has implications beyond the competition. "Debate victories against top universities improve Samford's reputation on a national stage and benefit every student and faculty member," Quinn said.