Published on September 1, 2020 by Sean Flynt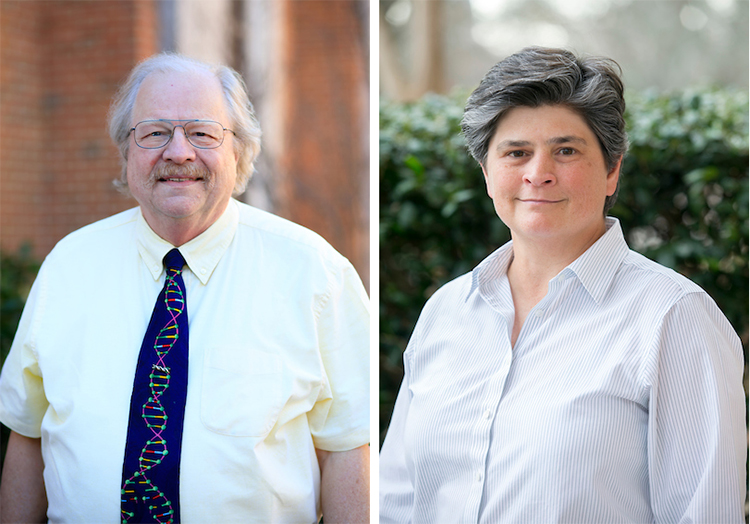 Samford University biology professors Kristin Bakkegard and Dave Johnson, and Daniel G. Mulcahy of the Global Genome Initiative at the National Museum of Natural History, have published an article documenting a new location for the endangered Guantánamo Striped Curlytail lizard.
Cuba might seem like an unusual location for Samford researchers, but there's an important connection–In addition to being a veteran field biologist, Bakkegard is a retired U.S. Navy surface warfare captain whose 30 years of active and reserve service included deployment to Naval Station Guantanamo Bay. While exploring that de facto wildlife sanctuary, she first encountered the lizard.
Bakkegard continued to research the lizard with Johnson and Mulcahy, and their article–
A New Locality, Naval Station Guantanamo Bay, for the Rare Lizard Leiocephalus onaneyi (Guantánamo Striped Curlytail) and Notes on its Natural History
–is published in the peer reviewed journal
Caribbean Naturalist
.