Published on January 28, 2020 by Sean Flynt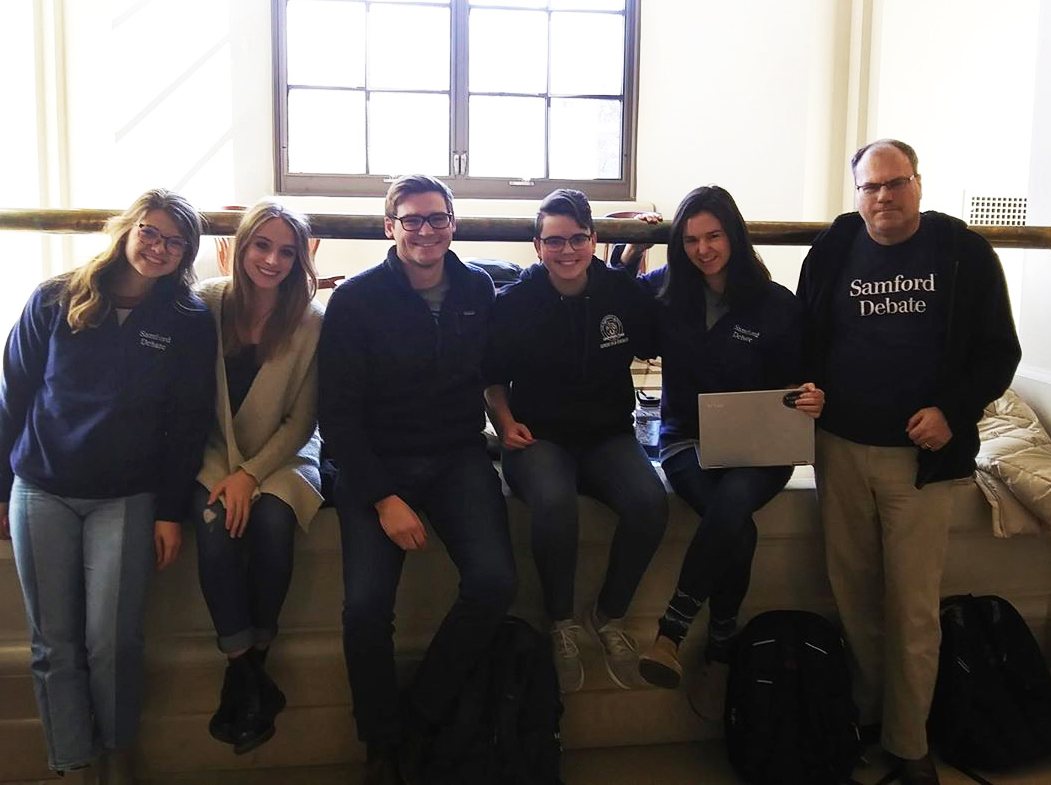 Samford University's debate team earned important wins at the United States Naval Academy Tournament Jan. 18-20. The team of Sarah Emerson and Max Willinger defeated the top-ten team from Northwestern University as well as teams from Georgetown University, University of California at Long Beach, Liberty University and the University of Georgia. The duo advanced to the sweet sixteen of the tournament, and Emerson was named ninth speaker.
The team of Anna Claire Noblitt and Libby Rau also competed, achieving a winning record and defeating teams from Emory University, James Madison University and the University of Indiana.
"The performance illustrates that Samford can compete with, and beat, the best teams in the nation," said director of debate Ryan Galloway.  "Samford has an excellent debate tradition that dates all the way back to the beginning of the university, and these fine students are continuing that reputation every weekend," Galloway added.
The debate team will next compete in a district tournament at Emory University Feb. 14-16, hoping to qualify for the National Debate Tournament at James Madison University.