Published on January 7, 2020 by Sean Flynt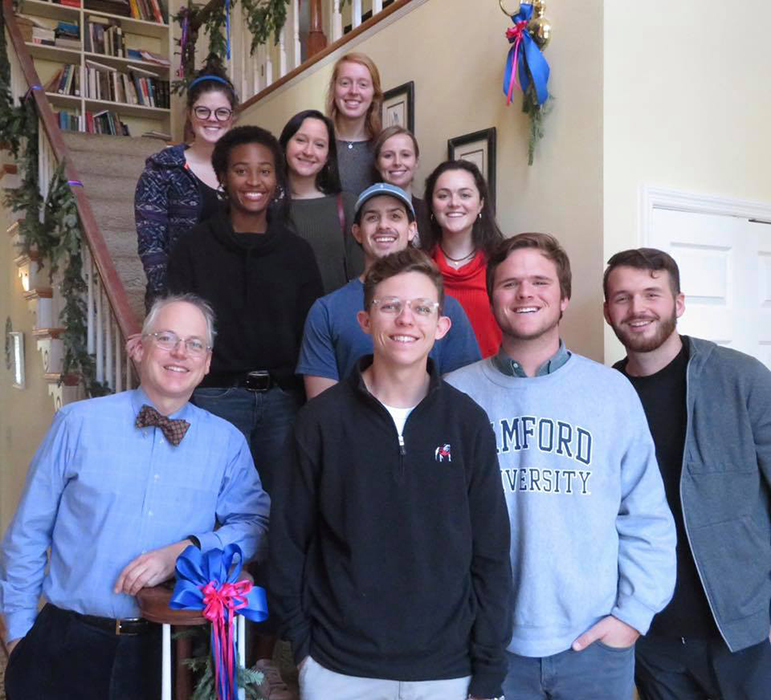 Students of Samford University professor David Bains spent the fall semester documenting Birmingham's diverse worship spaces, with special emphasis on the Avondale community. Their 21 essays, ranging from the Abbey to Zion Star Apostolic Overcoming Holy Church of God are now online at Bains' Magic City Religion website.
Bains, a professor in Samford's Department of Biblical and Religious Studies, specializes in the study of sacred spaces. He is past co-chair of the Space, Place, and Religion unit of the American Academy of Religion, and author of several studies of religious space including "Protestant Spaces in North America" in the Oxford Handbook of Religious Space (forthcoming) and "Church Architecture Worldwide since 1800" in The Wiley Blackwell Companion to World Christianity.  
For his Introduction to World Religions course and Religion in Avondale seminar in the fall, Bains asked 58 students to work in teams to document spaces as old as the 147-year-old First Baptist Church of Birmingham, and as new as the 2-year-old Alabama Buddhist Vihara. He said he expects to add another 12 essays this spring and in following semesters, creating an important digital resource for a devout and diverse city.