Published on May 5, 2020 by Sean Flynt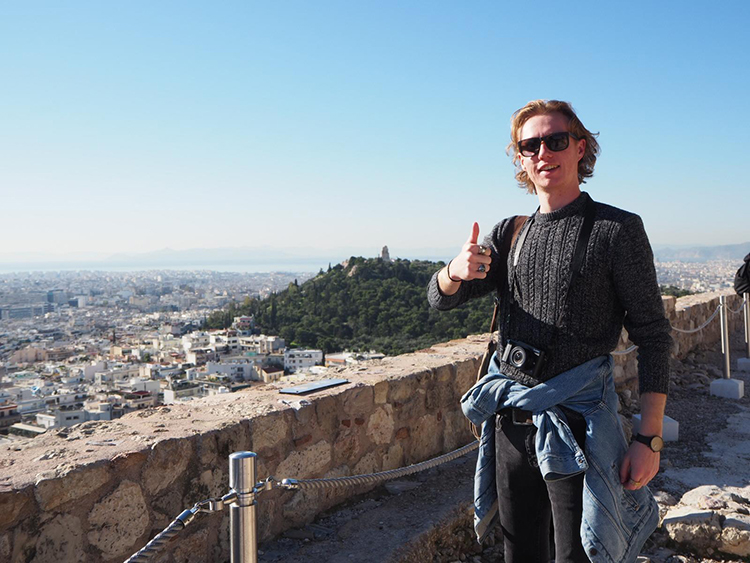 A research paper by graduating Samford University classics major and philosophy minor Colby Gilley was one of only eight undergraduate papers selected for presentation at the 2020 International Congress on Medieval Studies (ICMS), the largest annual conference in the field of medieval studies. Gilley completed the paper­­– Architecture and Epistemology: The High Gothic Cathedral–with support from Samford's ASPIRE undergraduate research grant, and with guidance from classics professor Shannon Flynt, an art historian specializing in Roman archaeology.
For the work, Gilley examined how classical thought influenced medieval philosophers and theologians, and was then manifested in the architecture of the cathedrals of Chartres, Reims, and Amiens. "My goal was to perform a personal research project to produce a paper and submit that to the conference with the hope of it being the crowning achievement of my undergraduate career," Gilley said. "The invitation to the ICMS was rather monumental for me."
Unfortunately, ICMS organizers postponed the 2020 event due to the COVID-19 pandemic. "It was quite heart-breaking to have the congress canceled," Gilley said, but there is some hope that he will present his work after all. IMCS organizers have invited all accepted authors to present at the 2021 congress. For now, Gilley plans to teach and save for a graduate school program that will combine his interests in art history, philosophy, and medieval literary and material culture.