Published on December 16, 2021 by Sean Flynt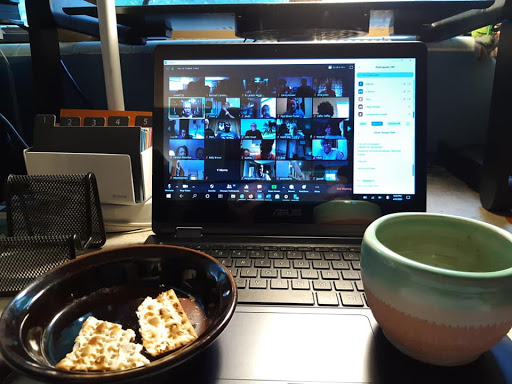 Samford University biblical and religious studies professor David Bains continues to expand a website dedicated to documenting Birmingham's sacred spaces. Magic City Religion, featuring essays by Bains' students, provides a unique resource for those interested in the city's diverse beliefs.
This semester, Bains and 35 students added 10 essays featuring local Roman Catholic, Maronite, Buddhist, Hindu, Muslim, Jewish and Messianic Jewish communities. Student Emma Buckles wrote the overview for the new work. Over a total of five semesters, 128 students have contributed 69 essays for the project.
Bains was able to maintain the project's momentum even during pandemic disruptions last year. His students observed worship services online and documented religious images on public display in Birmingham. The geographic component of his work led Samford's Department of Geography and Sociology to honor him as "Geographer of the Year" last spring.
Bains specializes in the study of sacred spaces. He is past co-chair of the Space, Place, and Religion unit of the American Academy of Religion, and author of several studies of religious space including "Protestant Spaces in North America" in the Oxford Handbook of Religious Space (forthcoming) and "Church Architecture Worldwide since 1800" in The Wiley Blackwell Companion to World Christianity. He will teach the course Global Religions/Global City at Samford's London, England, campus this spring. When he returns, he hopes to have students in his Race, Ethnicity, and Religion in America course research aspects of religion in the Birmingham's Woodlawn neighborhood.