Published on November 2, 2021 by Sean Flynt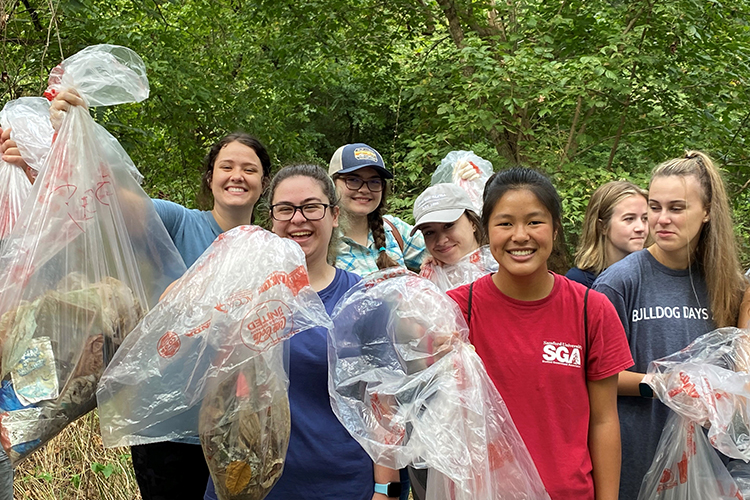 Samford University's Beta Beta Beta Biology Honor Society hosted a Shades Creek Cleanup in October as part of the university's ongoing engagement with its local community and natural resources. Beta Beta Beta chapter president and marine science major Alice Hunt and biological and environmental sciences professor Betsy Dobbins organized the event and led more than 30 student, faculty and community volunteers in the effort to clean and preserve the creek that flows on the south side of Samford's Homewood, Alabama, campus.
Dobbins represented both Samford and community partner Friends of Shades Creek, along with that organization's president, Michelle Blackwood, and executive director, Henry Hughs.
Beta Beta Beta will host another another community service activity–a tree-planting– with Friends of Shades Creek in November. Watch the organization's calendar for the event schedule!