Published on December 7, 2021 by Sean Flynt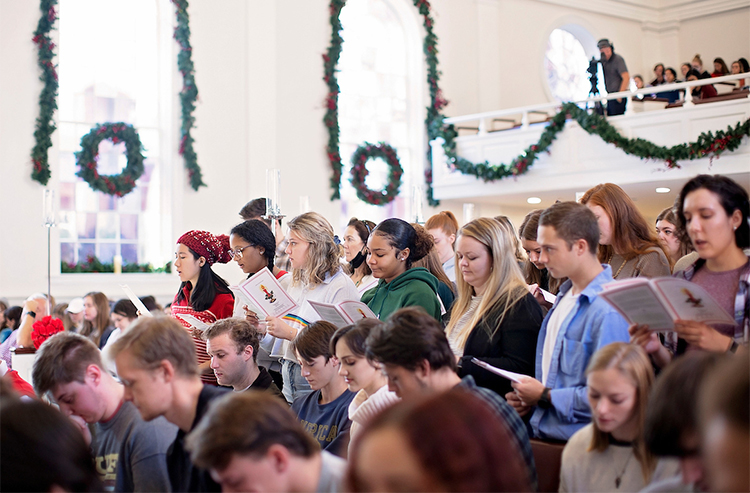 Samford opened a day of Christmas festivities with its oldest holiday tradition–Christmas Around the World–Dec. 2, sponsored by the Departments of Biblical and Religious Studies, Classics and Philosophy, and World Languages and Cultures.
The annual celebration of language and culture originated in multilingual student caroling in Samford Hall in the 1950s. The current service of lessons and carols dates from the late 1970s, and culminates in a mass singing of Stille Nacht/Silent Night. This year, Christmas Around the World featured 11 languages.
"The event was cancelled last year because of COVID, so we are excited to be able to have students participate in worship in this way again," said organizer and German professor Angela Ferguson. "It is a lovely way to begin the holiday season at Samford."
Samford's daylong schedule of events also included a sampling of international Christmas cuisine, a special lunch, Hanging of the Green, a carillon concert, Lighting of the Way, and the opening of A Christmas Carol, a musical presented by Samford University Department of Theatre and Dance.