Published on October 28, 2021 by Sean Flynt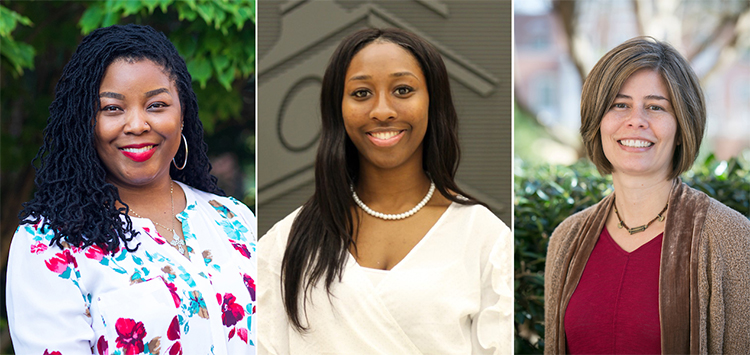 Samford University professors Theresa Davidson and Niya Pickett Miller, and student Kaylar Pettway, presented timely interdisciplinary research at the Mid-South Sociological Association Annual Conference in Charlotte, North Carolina, Oct. 21.
Using content analysis of mainstream and Black-oriented news media, the group investigated the representation of Black girls and women in interactions with police. Miller said the project revealed notable differences between Black-oriented and mainstream media characterizations of those interactions. "Specific patterns that emerge include the perspective of 'experts,' context and community, agency, and humanization/dehumanization," she said. The group presented their findings and led a discussion of how different news sources can shape understanding of Black girls and women, particularly their experiences with police violence.
Miller is a professor in Samford's Department of Communication and Media. Davidson is director of the sociology program in the Department of Geography and Sociology. Pettway is a student in the Department of Psychology. Their project was supported by a Howard College of Arts and Sciences (HCAS) ASPIRE grant, a donor-funded program that makes possible one-on-one, faculty-guided summer research experiences for HCAS undergraduates.