Published on November 2, 2021 by Sean Flynt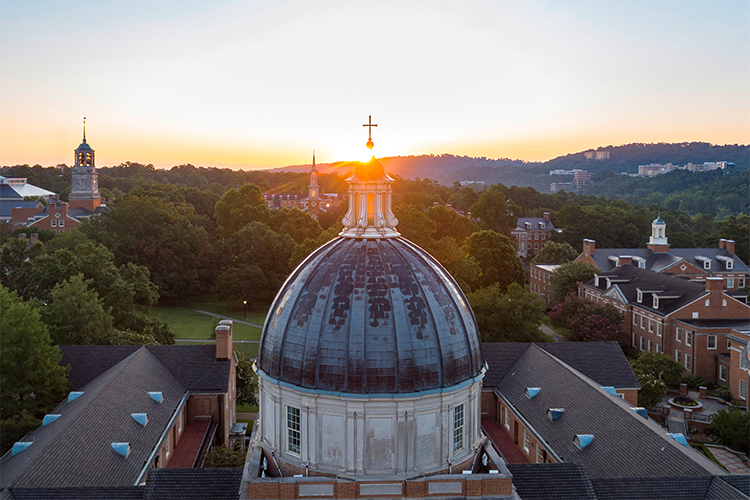 Samford University will host the Spring Theology Conference of the Carl F. H. Henry Center for Theological Understanding Jan. 13-15, 2022. The university's Beeson Divinity School along with the Department of Biblical and Religious Studies and the Department of Christian Ministry will join in presenting Alone in the Cosmos? Theological Anthropology for a Scientific Age as part of the Henry Center's Creation Project.
Samford science and religion professor and conference organizer Josh Reeves said the event aims to promote interdisciplinary conversation on theological anthropology in the 21st century. Christians throughout history have tended to emphasize what distinguishes humans from the rest of creation, reflecting a human role as stewards of creation, Reeves said. The sciences tend to emphasize the strong similarities that humans have with the rest of nature. The conference will explore how these different approaches to understanding human nature might be reconciled, and how science might better articulate and place constraints on the way Christians talk of human uniqueness.
The conference topics will be addressed by keynote addresses from multiple scholars, including:
Angela Carpenter–Assistant Professor of Religion, Hope College
Marc Cortez–Professor of Theology, Wheaton College
Loren Haarsma–Associate Professor of Physics and Astronomy, Calvin University
Ken Keathley–Senior Professor of Theology and Jesse Hendley Chair of Theology, Southeastern Baptist Theological Seminary
Amy Peeler–Associate Professor of New Testament, Wheaton College
Jeffrey Schloss–T.B. Walker Chair & Distinguished Professor of Biology, Westmont College
Joshua Swamidass–Associate Professor of Laboratory and Genomic Medicine, Washington University
Phil Woodward–Assistant Professor of Philosophy, Valparaiso University, and Research Fellow, Henry Center for Theological Understanding