Published on January 11, 2022 by Sean Flynt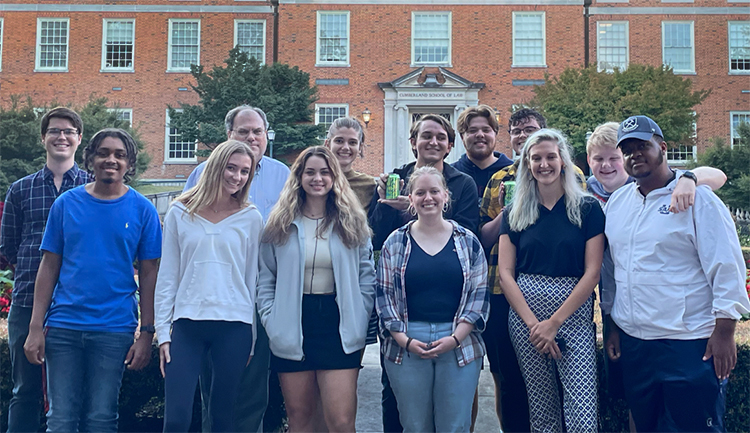 The Samford University debate team of Sawyer Emerson and Joey Tarnowski won in the varsity division of Indiana University's virtual Hoosier Invitational Tournament Jan. 8-10, defeating teams from Western Washington University, the University of Michigan, Missouri State University, the University of Minnesota and Wayne State University. Emerson was named top speaker and Tarnowski was named fifth speaker. 
The team of Aaron Gill and T.J. Riggs also competed in the varsity division, advancing to the elite eight and defeating teams from Indiana University, the University of Mary Washington and the University of Minnesota. 
The team of Grace Blackwell and Abi McKibben defeated teams from Cornell University and Indiana University to advance to the final four of the junior varsity division. McKibben was named eighth speaker and Blackwell was named ninth speaker.
"This win starts us off strong for the second semester," said debate director Ryan Galloway. "We were looking for momentum coming off of the winter break, and this tournament provides that."
The team will next compete at a University of Minnesota tournament, then proceed to the district qualifier to the National Debate Tournament (NDT). The program earned the rare honor of fielding two teams at the NDT in 2021.