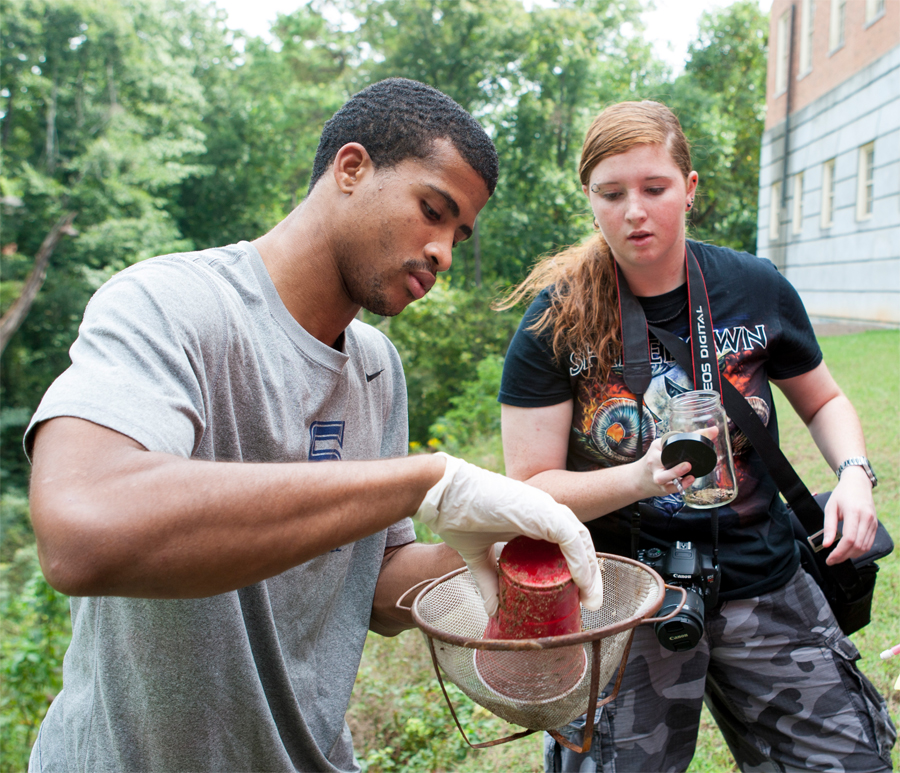 If you have completed two years of community college in a science or math-related field you are eligible to complete your bachelors degree through Samford University's STEM Scholars program.
The program is supported by the National Science Foundation and designed specifically for academically gifted transfer students who need financial assistance to complete their degrees.
Once accepted, you will enter the program as a Samford junior and have the mentoring, scholarships, academic support and paid research and internship opportunities you need to achieve your educational and professional goals.
Visit us on Facebook to learn more about the program and meet our current STEM Scholars!
Scholarship
To apply for this scholarship, you must have an online Samford account. If you've started a Samford/Common App admission application, you can apply for this scholarship using the same login information. If you haven't started an admission application, please log in as a new user. The STEM Scholarship is for the Academic Year (fall and spring) only.
Apply
Begin your Samford admission application (ignore the $40 application fee, which is waived for STEM Scholar applicants).
Application Deadlines
The application deadline for Fall 2019 is May 31, 2020.
Students are encouraged to apply by April 15, 2020 to be considered in the first round of scholarships.
Learn More
Read more about the NSF grant to help community college students earn a degree at Samford. Contact Dr. Betsy Dobbins to learn more about the STEM Scholars Program.
News
Samford STEM Scholar Roland Burks Prepares to Fight Growing Cybersecurity Threat
Computer Science Students Work at the Forefront of Technology Revolution
STEM Scholar Adriene Gadsden Earns Birmingham Housing Authority Honor
STEM Scholar Edgar Flores Earns Summer Research Grant