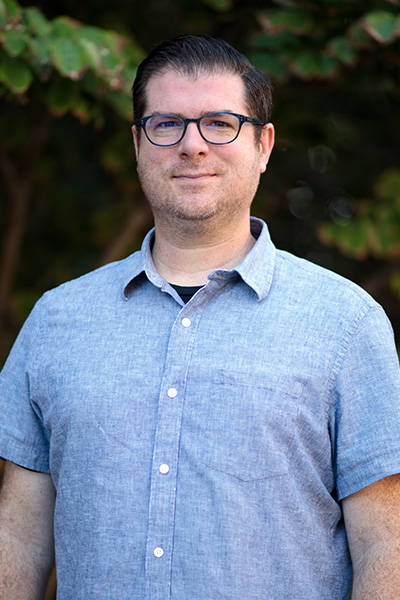 Joseph Cory
Associate Professor, Faculty Fellow, The Center for Worship and the Arts
School of the Arts
Division of Art and Design, Department of Art
Office: Buchanan Hall 123
Joseph Cory is an artist and associate professor in the Department of Art. He received a BA from Central College (IA), a BFA from the School of the Art Institute of Chicago, and an MFA from the University of Chicago. A native of Des Moines, Iowa, Cory previously taught as an instructor at the University of Chicago and Carthage College (WI), and full time for seven years in the Department of Art and Design at Judson University (Elgin, IL). While at Judson, he also served as the director of the Draewell Gallery of Art from 2008-2012 and Department Chair in 2013-14. 
His artwork has been exhibited nationally and he is the recipient of a number of grants and awards, and has participated in a variety of competitive workshops including: "The Whale and Star Summer Workshop in affiliation with the Anderson Ranch" in Miami with the artist Enrique Martinez Celaya (2011), and the "Project R5: A Visual Arts Workshop and Studio in Johannesburg and Cape Town South Africa" (2013). He is scheduled to have a one person exhibition at ROOM406 in Chicago this coming March (2015).
When not working in the studio or teaching in the classroom, Cory enjoys spending time with his wife Sara and their four children, cooking, reading, and cheering for the Chicago White Sox and Chicago Bears. 
Degrees and Certifications
MFA - The University of Chicago
BFA - The School of the Art Institute of Chicago
BA - Central College (IA)