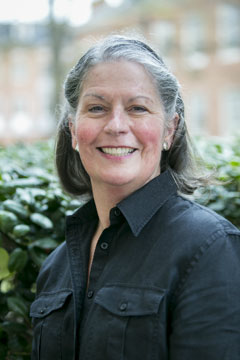 Assistant Professor
School of the Arts
Division of Art and Design, Department of Art
Office: 202 Art Lofts
Mary E. White is a professional artist who has received local, regional and national recognition for her work in photography and oil painting. Her photographic skills lend a special dimension to her landscape paintings; she captures the emotive experience of light and mass. White is a freelance artist and photographer for a wide range of project areas, including portraiture, equine art, promotional and industrial photography, nature and wildlife works. She has been awarded area portrait commissions for public viewing, and her oils are in several state collections. Her work has been included in national magazines and art catalogs. White's entry was among the Top 100 in the National Arts for the Parks competition. Her numerous exhibitions include the Smithsonian Institute and the Birmingham Museum of Art.
White has been a faculty member at Samford University since 1989 and concurrently, at the Birmingham Naval and Marine Center for Limestone College, South Carolina. She has also taught gifted high school students in the Alabama Governor's School and has taught numerous private students. White serves as a juror, lecturer consultant for art exhibits in Alabama and assistant professor in the department of art at Samford University.
White earned a master of fine arts degree at the University of Alabama in Tuscaloosa. Although she obtained her formal education in Alabama institutions, she has continued her lifelong learning experience in Europe as well as in various regions of the United States.
Degrees and Certifications
B.A., Samford University
M.F.A., The University of Alabama
Expertise