2022 Samford Honor Band Festival
Thursday, January 13 – Saturday, January 15, 2022
We are pleased to announce the return of the Samford University Honor Band Festival in January 2022! The festival will take place Thursday, January 13 to Saturday, January 15. Samford Honor Band allows high school and junior high students the opportunity to perform in an ensemble with peers from around the state, become more passionate about music-making, and experience working with a distinguished conductor. 


2022 Placement Results:
COVID Updates and Protocols
Honor Band administrators are implementing social distancing and mask protocols to ensure the safety of all students, staff and guests participating in honor band January 13-15, 2022.
The university-wide protocol requires masking in all public indoor settings in all university facilities.
With this requirement, masks must be worn:
Inside classrooms and classroom buildings, regardless of distancing
In personal meeting spaces, such as meetings with faculty and advisors
When gathering in common spaces, such as the Caf, Reid Chapel, Pete Hanna Center, Leslie S. Wright Center, University Library, University Center (UC), and the common areas of residence halls
Woodwinds and brass are encouraged to wear a player's mask during rehearsals and performance. Percussionists should be masked during rehearsals and performance. All students, staff and guests participating in honor band are required to wear a mask when not actively playing.
Participant Registration Information
2022 Accepted Participants
High School Accepted List Middle School Accepted List
Please register via the links below by Thursday, January 6, 2022. 
High School Registration  Middle School Registration 
The fee for the 2022 Samford Honor Band is $80.00. This fee includes a medal, tee shirt, and all meals at the honor band (Lunch/Dinner on Friday and Lunch on Saturday).
Chair Placement Requirements:
High School
All State Technical Exercise
3 Scales of the Student's Choosing + 2 Octave Chromatic - Any Speed Comfortable
Percussion - Snare and Mallet Etude
Access 2022 All State Requirements
Jr. High
All State Technical Etude
2 Scales of the students choosing + 1 Octave Chromatic - Any Speed Comfortable
Percussion - Snare and Mallet Etude
Access 2022 All State Requirements
Check-in for chair placement auditions will be 2:00 PM – 4:30 PM on Thursday, January 13, 2022. Chair placement auditions will begin at 3:00 PM.
What to bring/pack:
Music Stand
Concert Attire: School assigned concert attire or all black concert attire
Extra reeds, mallets, mutes, etc. as needed
A mask that can be worn according to CDC recommendations
Player's masks are encouraged
Please contact Ryan Lovell, Director of Bands, rlovell@samford.edu for any questions.
Honor Band Scholarship
High school seniors may compete for Honor Band Scholarships up to $2500 if they meet the following criteria:
Submit a Samford University Application with the Office of Admission by January 13
Declare a major in music on the Samford University Application
Submit the Samford Music Application by January 13
Participate in Honor Band on January 13 – January 15
Receipt of an Honor Band Scholarship requires enrollment in Samford University as a music major.
Clinicians
High School Clinicians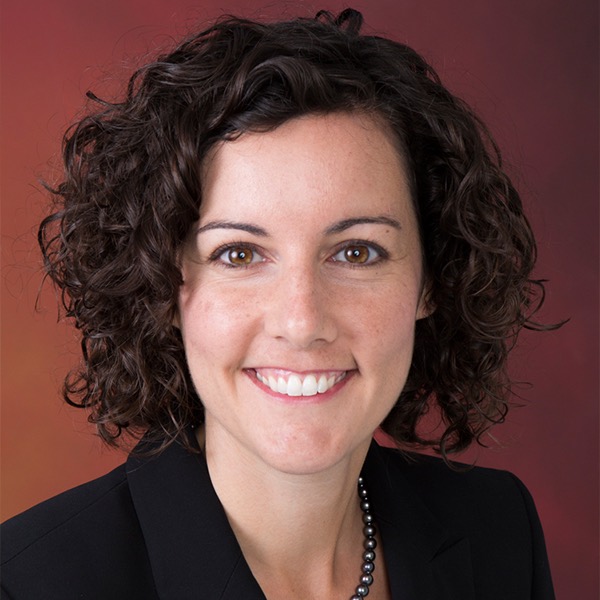 Caroline Hand is the associate director of bands and an associate professor of music performance at Ball State University. She believes in the ability of ensemble music making to create connections among students and audiences alike, and searches for ways to enhance these bonds. At Ball State, Dr. Hand has the opportunity to facilitate these connections by conducting the Wind Symphony, Symphony Band, directing the "Pride of Mid-America" Marching Band, overseeing all Athletic Bands, and teaching select courses in music education.
Dr. Hand is in demand as a guest conductor across the region and nation with numerous honor band appearances. She has conducted the Ball State University Wind Ensemble at the College Band Directors National Association Conference in Kansas City, Missouri, and at the Indiana Music Educators Association Conference in Fort Wayne, Indiana. She has appeared internationally as a conducting teacher and guest conductor at the Escuela de Música in Pérez Zeledón, Costa Rica and conducted one of the feature concerto concerts of the 2019 International Trombone Festival.
Dr. Hand is pursuing research and study of works for wind band by female composers. For this endeavor, she was awarded a significant competitive grant from Ball State University to commission two new works and put on a Female Composers Concert in the fall of 2019. She has presented on the topic at the Indiana Music Educators Association Conference and the College Band Directors National Association Conference, and is dedicated to programming works by diverse composers with her ensembles.
Dr. Hand is an avid supporter of community engagement through music. Currently, Dr. Hand is the faculty advisor for the Ball State University chapter of United Sound, an organization founded by Julie Duty, whose mission is to teach instruments to people with disabilities and include them in ensemble music making. She has presented on disability inclusion at the Capital University Band Director's Workshop, Minnesota Music Educators Association 2015 Mid-Winter Clinic, University of Minnesota's Youth Issue Education Network Session, and the College Music Society. Alongside colleagues Amy Hourigan and Douglas Droste, her work with Ball State's Sensory Friendly Concert Series will be presented at the 2021 Midwest International Band and Orchestra Clinic. In the summer of 2014, she was selected to participate in the annual international summit for New Audiences and Innovative Practices in Iceland due to her practice. 
Dr. Hand earned degrees from the University of Minnesota (DMA conducting), Baylor University (MM band conducting), and Oklahoma State University (BME). Her wind conducting teachers include Craig Kirchhoff, Eric Wilson, and Joseph Missal.
Dr. Hand has a smiley one-year old son who she, together with her husband, loves taking on bike rides to explore local parks, taking to outdoor concerts, and spending time singing, dancing, and clapping.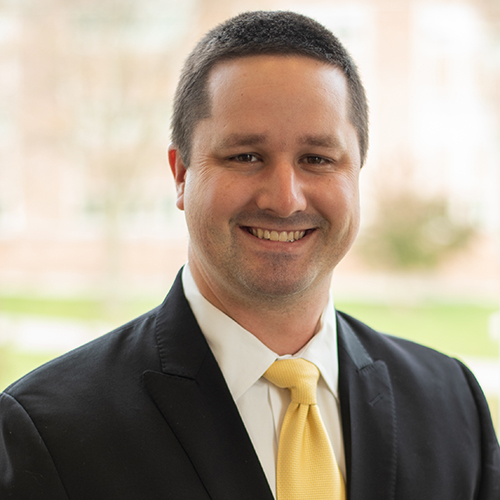 Dr. Stuart Ivey  is the Assistant Director of Bands and Lecturer in Ensembles at Baylor University, where he serves as Associate Director of the Golden Wave Marching Band, Director of the Courtside Players Pep Band, conductor of the Concert Band, and teaches courses in conducting. He most recently held teaching positions at Ball State University in Muncie, Indiana, where he served as Acting Director of the Pride of Mid-America Marching Band, and Taylor University in Upland, Indiana.
Dr. Ivey's education includes a Doctor of Arts degree from Ball State University with a primary emphasis in Wind Conducting and secondary emphasis in Trombone Performance. Dr. Ivey holds a Master of Music in Trombone Performance from the University of Missouri and a Bachelor of Music Education from Auburn University. Prior to his time at Ball State, Dr. Ivey taught in the public schools of Alabama for six years.
In addition to his time as a conductor and performer, Dr. Ivey's research interests include the study of wind band repertoire based on shape-note melodies. This work stems from his family's involvement in the tradition of Sacred Harp singing, a form of shape-note music that originated in the mid-19th century and continues today. Dr. Ivey serves as an instructor at Camp Fasola, an annual summer camp for all ages devoted to the singing and traditions of Sacred Harp music.
Middle School Clinicians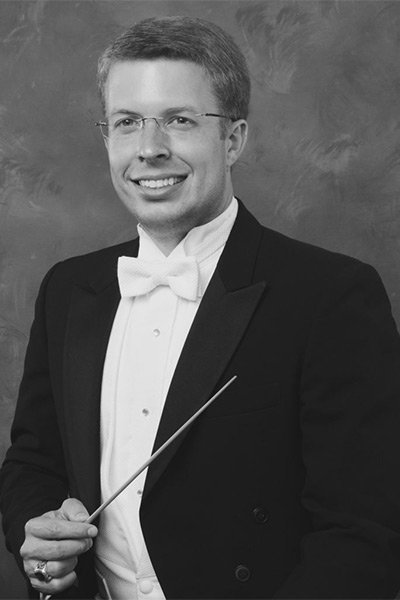 Dr. Travis Bender is the Fine Arts Department Chair and Associate Director of Bands at Oak Mountain High School. He currently serves as the ABA District IV Vice Chairman. In 2019, Dr. Bender was named Oak Mountain's "Teacher of the Year." Prior to joining the OMHS faculty, he served as Director of Bands at Liberty Park Middle School, where he was named "Teacher of the Year" in 2011. His duties at OMHS include teaching the Symphonic Band, Jazz Band B, Marching Band, Chamber Music, and Band Techniques. Dr. Bender has written the marching band drill and co-arranged the music for Oak Mountain's "Spirit of Cahaba" Marching Band since 2014.
Dr. Bender is a graduate of the  University of Alabama, where he received his Bachelors and Masters degrees in music education. While attending UA, he served as a drum major of the " Million Dollar Band" and as conductor of The Tuscaloosa Winds, a community band for the western Alabama region. In addition to his conducting capacities, Dr. Bender also performed extensively as the pianist for the Alabama Wind Ensemble for six years and as trombonist for the Symphonic Band and various pep bands. His professional affiliations include NAfME, ABA, NBA, and the music honorary, Pi Kappa Lambda.
Under his leadership, Dr. Bender's bands have consistently received superior ratings at contests and festivals. His bands were invited to perform at the Alabama Music Educators Association Conference in 2012 and 2019.  He has also conducted ensembles at the CBDNA Southern Conference (2014), Carnegie Hall (2015), and the Music For All National Band Festival (2016).  Dr. Bender's bands have received first place awards at the Dixie Classic Grand National Adjudicators Festival (2013), the Smoky Mountain Music Festival (2019), and Festival Disney (2012 and 2017).  He has coordinated the Oak Mountain "Spirit of Cahaba" Marching Band performances in the National Cherry Blossom Parade (2018) as well as parades at Walt Disney World's EPCOT (2017) and Magic Kingdom (2020).  Dr. Bender has presented sessions at the 2014 and 2016 AMEA conferences, the 2018 MSERA conference, and the 2021 ABA Summer Conference.
In addition to music instruction, Dr. Bender has a strong interest in student and teacher leadership. He holds a second Masters degree, an Educational Specialist degree, and a doctorate of education in Educational Leadership from  Samford University.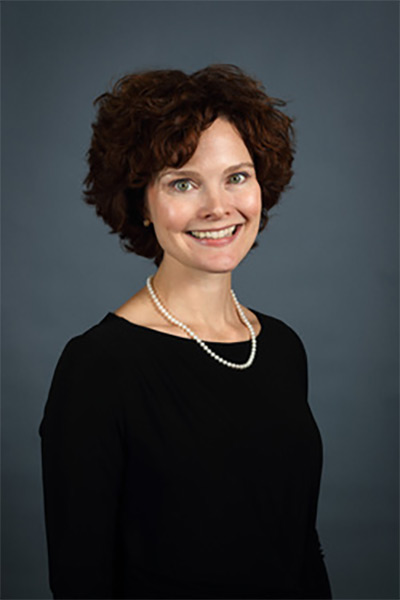 Leah Seng is in her eleventh year at Pizitz Middle School, and her eighteenth year of teaching.  A pianist and clarinetist, Mrs. Seng is a native of Chelsea, Alabama.

During her tenure at Pizitz, the band performed at The Midwest international Band and Orchestra Clinic, Music For All National Middle School Band Festival, Southern Division CBDNA/NBA Conference, Music for All Southeastern Regional Concert Band Festival and the Alabama Music Educators Association Professional Development Conference as well as been an invited ensemble at the University of Alabama, Auburn University, Troy University and UAB honor band festivals. The band program has received the NBA Blue Ribbon Award of Excellence and the John Philip Sousa Foundation Sudler Cup.

Prior to serving at Pizitz, Mrs. Seng established the band program at Columbiana Middle School. Her bands have been consistently recognized with superior ratings at Alabama's Music Performance Assessment. In 2018, Mrs. Seng was named the Pizitz Middle School Teacher of the Year. The previous year, she was selected as the Rotary Teacher of the Year for Pizitz. She served on the staff of the University of Alabama Crimson Music Camp from 2001-2013, and is active as a guest clinician and conductor for middle school bands throughout the region.  Mrs. Seng is also a board member and clarinetist for the Alabama Winds community band. She has presented clinic sessions at the Alabama Music Educators Association and Alabama All-State Band Festival. 

Mrs. Seng holds the degrees of Bachelor of Science in Music Education from the University of Alabama, Master of Music Education from the University of Georgia, and Educational Specialist in Music Education from the University of Alabama.  Her professional affiliations include the National Band Association, National Association for Music Education, Alabama Music Educators Association, and the Alabama Bandmasters Association. She is currently working towards National Board Certification in Early and Middle Childhood Music.