Published on December 20, 2016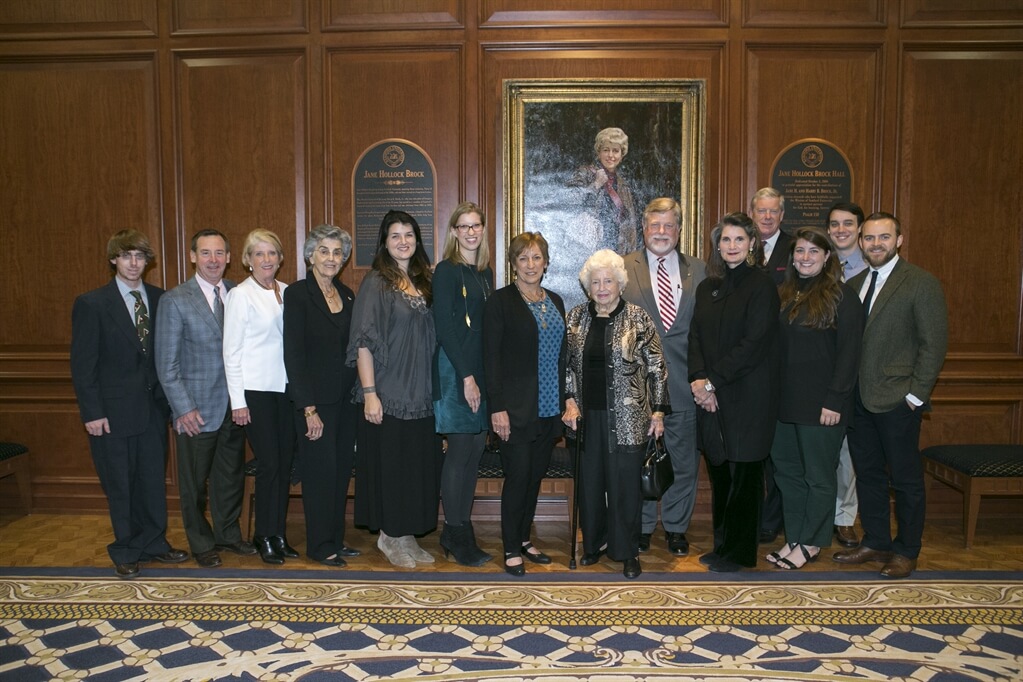 On Nov. 17, Samford Arts celebrated 10 years of music making in Jane Hollock Brock Recital Hall.
Designed by Davis Architects, the performance hall is home to the majority of the School of the Arts music performances, as well as guest artist series and local performing arts organizations.The building features a 300-seat recital hall, a rehearsal suite for Samford orchestral and band programs, and an instrumental teaching center. The centerpiece of the $8 million building is the recital hall with its state-of-the-art acoustics.
A decade ago, the hall was named for Jane Hollock Brock, wife of longtime Samford trustee Harry B. Brock Jr., a Birmingham financial leader who co-founded Central Bank, now BBVA Compass Bank. The Samford Board of Trustees named the building in recognition of the Brock family's long years of support of the university.
According to Thomas E. Corts, Samford's late former president, "Samford has no finer friends than Harry and Jane Brock. In a busy career, Harry chaired major committees, chaired the board of trustees, chaired a major successful campaign, and has been one of our major donors. Jane kept making it possible for Harry to be Harry--not an easy job! This building is a trophy for this campus, and a fabulous tribute from a devoted husband to his wife."
Making the event even more memorable was sharing it with Leon Fleisher and his wife, Katherine Jacobson. Fleisher was the inaugural guest artist in the recital hall, and it was an honor to have him return for the 10th anniversary event.
As part of their most recent Samford visit, Fleisher and Jacobson conducted a master class and judged the Morris Piano Competition which was established by Nell and Fletcher Morris to provide scholarships to Samford students in 1987. This year's winners included piano performance and pedagogy majors Brooke Proctor, a junior; David Roby, a junior; and Olivia Jones, a sophomore.