Published on February 15, 2017 by Ashley Smith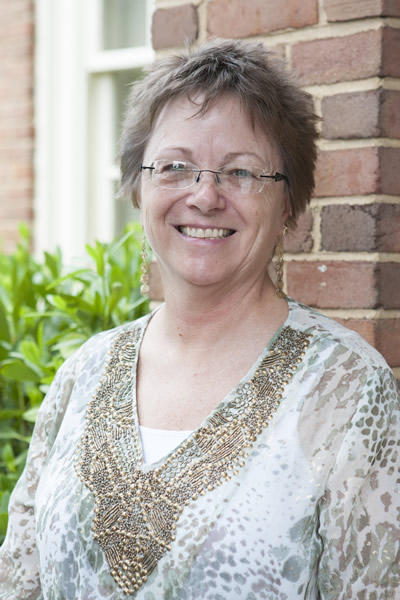 Like most Samford employees, associate professor Laura Byland combines her busy schedule with volunteer and professional opportunities to contribute beyond the Samford gates. She is director of the School of the Arts Theatre for Youth program, and shares her love of theatre and teaching with students. She also has a heart for Unless U, a program that provides curriculum for post-high school adults with development disabilities.
Started by Samford alumna Lindy Williamson Cleveland, Unless U helps adults hone their social and life skills through art and expression. Cleveland contacted Byland hoping to find a student to help with a drama component; Byland looked at her calendar and offered to come every Friday.
Mrs. "B," as she is affectionately called, has produced two Christmas programs, works with the students on a weekly basis and has established the Unless U Company, which has allowed students to write, produce and perform in original works. "Not only does she volunteer her time, but she has also been taking classes in drama therapy over the summer, which is tremendously helpful as she works with Unless U participants," said Cleveland.
Many Samford students intern and volunteer with Unless U, and several instructors are Samford grads as well. "I realized as I started to work with Unless U students, that I was meant to do this," Byland said.
Byland is reaching out to the community in other ways as well. Last fall, she had a special First Night event to celebrate the opening of the Theatre for Youth Sleeping Beauty program. She invited several organizations in the community to enjoy a night at the theatre with activities and refreshments. The event was underwritten by Emma Taylor, a generous supporter of the School of the Arts.
Byland also takes her students to local schools to perform stories and help elementary students learn through theatre experiences. She wants to extend the program to Children's Hospital and to continue providing opportunities of engagement with young children. Learn more about the Theatre for Youth program at https://youtu.be/J4wipMyhIhA.
Additionally, Byland is directing Alice in Wonderland at the Virginia Samford Theatre in March and is planning a full curriculum for next year at Samford. Her students will perform How I Became a Pirate during Samford's Family Weekend next fall.
For more information about School of the Arts events, go to samford.edu/arts/events.