Published on October 13, 2017 at 11 a.m. by Ashley Smith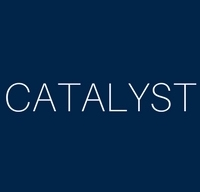 School of the Arts increased enrollment by 8% this fall with the largest incoming class of freshmen while retaining students across the board. The School of the Arts growth helped lift the entire university which continues an upward pattern in enrollment. University officials announced a record of 5,509 students as of Sept. 12 for 2017-18. This total exceeds last year's record of 5,471 across all undergraduate and graduate/professional programs.
With a total enrollment of 299 total students and 98 new students, the School of the Arts is poised for continued growth with heightened interest in programs like interior architecture and graphic design, and development of additional opportunities including the recently introduced theatre for youth and soon to be added Christian ministries.
Freshmen are encountering a fresh perspective on arts education that sets the tone for the next four years via the new curriculum which is much more interdisciplinary and experiential in nature. The initial coursework took place at the Fall Institute and has continued with guest artists and panels. Learn more about the Fall Institute.
 According to Joe Cory, director of the new curriculum, "I am so thrilled to see this unique vision of the School of the Arts faculty becoming a reality.  Already in just a few short weeks, I have seen the students become energized by the ability to start conversations about their artistic calling and future vocations."
 The new School of the Arts Curriculum has been officially named "Catalyst."   Its working title of Archetype served well during the development phase; however, the School of the Arts enlisted the help of a local marketing firm, The Modern Brand Co., funded by a grant, to help determine a name that would represent the program as it takes root in the School of the Arts. 
 Joe Hopkins, dean of the School of the Arts notes, "Our new approach will forever change the way we teach arts. It only seemed fitting to christen it with a name that carves out our niche on the leading edge. At Samford, we are constantly experimenting and innovating to pioneer the most effective methods to prime students for a lifetime of creative contribution. 'Catalyst' is the spark that will set students' worlds on fire—the education that will propel them into the artistic careers of their choice with the tools, skills, and knowledge they'll need to succeed."