Published on July 17, 2019 by Ashley Smith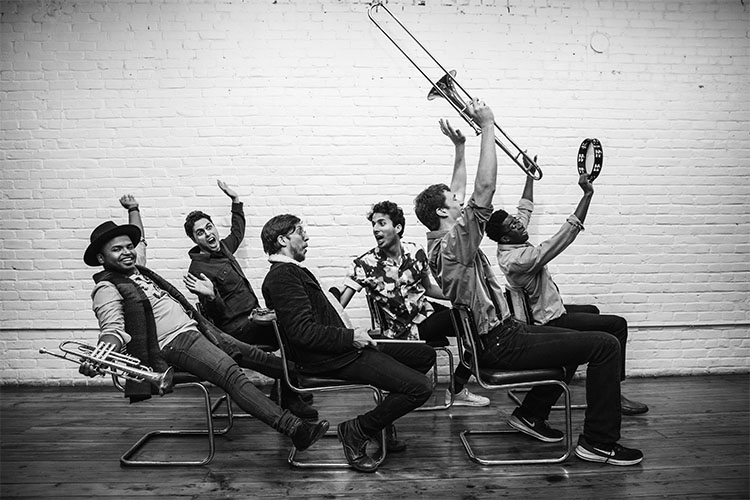 Samford Arts is gearing up for another year of incredible events.  The annual Davis Architects Guest Artist Series offers a mix of joyful jazz, exquisite a cappella, Latin Grammy-award-winning piano and a fresh new string quartet.
Sammy Miller and The Congregation kick off the series on Oct. 1 bringing their unique jazz sound to Birmingham. On Oct. 22 see Chanticleer, a renowned all male A Cappella ensemble from San Francisco.  In the spring, acclaimed Venezuelan pianist Gabriela Montero will perform on Feb. 4.  And, the series will conclude with the innovative sounds of string ensemble Invoke on March 24. 
According to Joe Hopkins, dean of the School of the Arts, "The Davis Series provides our students and the Birmingham community exposure to impressive artists who not only perform but also offer professional connections and invaluable insights into the music industry.  These are some of the most creative, appealing and entertaining artists we could assemble in one series.
"This year we have an entertaining and diverse group of musicians that will appeal to all audiences.  We are excited to partner with Davis Architects and our co-presenters to offer this series. We want to encourage the Birmingham community to experience the repertoire of artists that come to Samford each year," continued Hopkins. 
Additional thanks go to the Wright Center for co-presenting the Sammy Miller and The Congregation event and to the Birmingham Chamber Music Society for co-presenting the remaining three shows.  Additionally, the Birmingham Chamber Music Society will host Trio Valtorna on Feb. 13. All performances will be in Brock Recital Hall at 7:30 p.m.  Tickets can be purchased at tickets.samford.edu.