Published on August 28, 2019 by Ashley Smith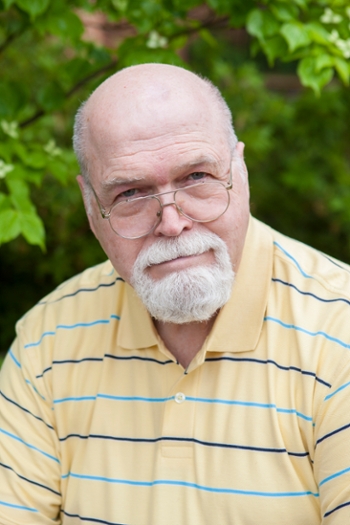 Don Rankin listens to his inner voice.  As a seasoned artist, his work has been featured in galleries across the United States and he has published 5 books. This fall, his work will be featured in a new book, Back Roads and Memories, a compilation of his works and contemplations. As part of the book launch, he will generously share proceeds from 300 special editions to support a scholarship in honor of his friend Mary Ann Culotta who passed away this spring. Culotta also taught at Samford and her spirit will live on in the lives of those she encountered. According to Rankin, "I felt called to honor Mary Ann. She inspired and supported so many artists in our community."
Samford will host a book signing on Wed., Oct. 16 at 10:30 a.m. in Harry's  where all proceeds will go towards the scholarship. Others who have already supported this effort include Mary Ann's long-time friend Jan Stephens. The scholarship will be offered to students pursuing a degree in studio art at Samford. Additionally, Don will attend Samford's Homecoming and will have books available at the School of the Arts tailgate tent.
Larry Thompson, associate dean of the Division of Art and Design shared his enthusiasm for Don's work and the scholarship, "Mary Ann would have been pleased to have a scholarship in her name to encourage new artists. I hope that Don's calling will inspire others to support talented students." 
Rankin focuses on watercolors and egg tempera and says that he really enjoys the process. When asked what advice he would give to young artists, he responded, "Listen to your inner voice and make sure you know what you are doing. Art is problem solving and it is about the nitty gritty of that process." He taught art at Samford from 1991-2014. Reflecting on his tenure at Samford, he said, "It was rewarding to have a student really catch fire." Recent graduates will remember his watercolors on the cover of Samford commencement programs. 
His dedication to his work is evident in some of the national and international recognition that he has received. In 1973, at only 29, he was one of the youngest artists to be included in Who's Who in American Art.  More recently, he received The Marquis Lifetime Achievement Award for art and art education in 2017. His work has been featured in numerous magazines and publications and his books have been called "authoritative" in the art world.
To learn more about how to give to the Culotta scholarship contact Julie Boyd at jboyd10@samford.edu or visit the Samford Arts events page for details about the book signing.