Published on July 6, 2020 by Ashley Smith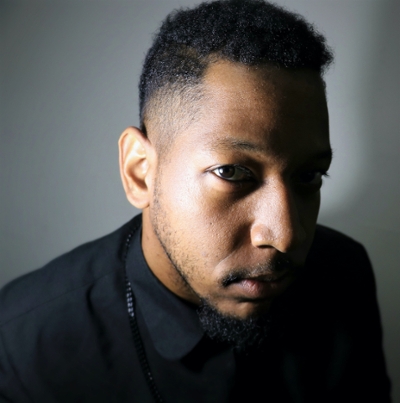 According to School of the Arts alumnus Brian Raphael Nabors '13, "This past year has simply been a whirlwind of momentum for my career." And it certainly has, the impressive composer has received accolades from numerous organizations and was granted a Fulbright to study in Australia that was cut short due to COVID-19. 
In June, New Music USA announced that he was one of six composers co-commissioned to write new orchestral works selected for its Amplifying Voices Programs. The Amplifying Voices project is an endeavor by New Music USA and the Sphinx Organization's Venture Fund to aid in the normalization of music by composers of color in the contemporary classical world of orchestral music. He said, "In addition to creating my own new work, I'll be assisting in helping to program other underrepresented voices within mainstream symphony seasons. I truly believe this project will help to foster a much-needed change in the evolution of what we call classical music going forward."
Last fall, he premiered two of his works in Atlanta. His award-winning 7 Dances was performed by the Atlanta Chamber Players and he made his debut with the Atlanta Symphony Orchestra with his commissioned work Onward! Nabors was the recipient of the national Rapido! Composition Contest with the Dances piece. His music has been performed by the Cincinnati Symphony Orchestra, Nashville Symphony Orchestra as well as ROCO Chamber Orchestra.
He is currently working on the 1st movement of his Concerto for Orchestra, which began through his study with Carl Vine at the Sydney Conservatorium in Australia before his return due to COVID-19. He is spending his summer in Birmingham and has a lot of short projects , "Among this piece are a growing list of short projects to complete this summer including: a 5-10 minute sextet for members of the American Composers Orchestra to be premiered virtually in September; a short piano work for my friend Michael Delphin as part of an album featuring the Queen City Composer Collective, of which I am a member; a miniature for the all-women's ensemble New Downbeat, and a trio for viola, cello, & harp set to the text of poet Sony Ton-Aime on the tragic death of George Floyd."
Nabors is passionate about the process of creating and he is grateful to his mentors that have provided many opportunities and "fueled his musical fire."  He acknowledged the important role of his education, "Knowledge is power, and education has equipped me with just about every tool I need to be a composer." He received his masters and doctorate at Cincinnati Conservatory and his Bachelor of Arts in Composition and Music Theory from Samford. He said, "Samford has placed in me a foundation like no other. One where integrity, hard work, and humanity are at the forefront."
When asked what advice he would give students today, he said, "I definitely have a few principles that I live by: believe in your goals and have faith, carry kindness wherever you go, and work hard and ignore the noise."  His recent success is a testament to his work ethic and his goal to "consistently get better and grant listeners ever-transformative musical experiences."