Published on July 17, 2020 by Ashley Smith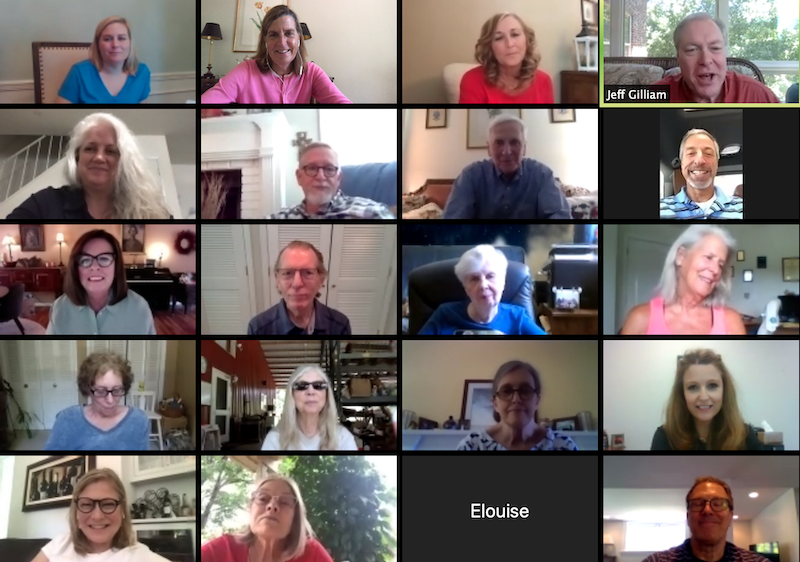 Friends, family and colleagues gathered on a Zoom call on July 16 to celebrate Harold Hunt's 88th birthday. "Mr. Hunt," as his former students call him, attended Howard College and returned to teach at Samford for 34 years and direct more than 100 plays.  His tenure at Samford left an indelible legacy on all of those he encountered and continues to bless our community with his calm and caring nature while serving on the School of the Arts Advisory Board.
As part of the celebration, friends donated to a scholarship in his honor, and in his generous way, Mr. Hunt wanted those funds to go to students in significant need who have been impacted by the COVID pandemic. 
The Zoom call was a time for his students and colleagues to share stories. All of his students spoke about making it "over the fence or wall" at Samford and how important a role Hunt played in their success not only in theatre but in life.  One of his students, Teresa "Gail" Peace '78, shared how influential he was to his students, "Harold has a legacy of students that he shaped not just in theatre but as people. We are all using the things we learned from him to influence our communities, our world!" The call was full of gratitude for not only Hunt's impact but also for others who built the theatre program into what it is today. Many referred to it as the Golden Era, which included Eric Olson and Barbara Sloan. 
Hunt shared his own stories and said how much fun the gathering was. He said, "I wish we could all go somewhere and have a lovely high tea together." An idea that harkens back to his time spent in London with students. 
As School of the Arts director of Donor Relations, Julie Boyd, put it, "It was a call of extroverts in the best way."
A special thanks go to his birthday committee that led the effort which included: Dick Bodenhamer, '76; '05; Jeffrey Gilliam '87, '90, '01; Ginny Vickers Harrison '77; Marty Higginbotham '86; Theresa Carver Hudson '80; Eric Olson - friend, retired theatre faculty; Teresa "Gail" Peace '78; Barbara Sloan - friend, former theatre faculty; and Peggy Barker Townes '87.