Published on November 5, 2018  
https://www.samford.edu/departments/oral-history/projects/samwav/Biscuits.mp3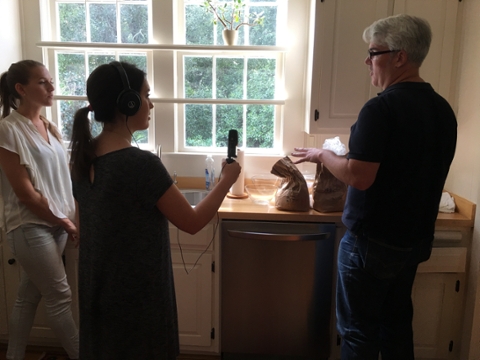 "If you can get someone to really connect, to describe an experience of food, I mean it is very strong. And I think that, ultimately, like, food is a container. Food is a vessel that holds emotion, history, feelings."
Chapters
Introduction: Scott Peacock's Southern Roots
Scott Peacock describes his childhood and how it shaped his perceptions of Southern cooking, as well as describes his path to a culinary career.
Scott Peacock's Return to Southern Cooking
Scott Peacock describes his revelations about Southern cooking that led him to a newfound appreciation for it.
Cooking Biscuits with Scott Peacock
Scott Peacock shows Keely Smith and Ann Potter how to make biscuits and describes the significance of each ingredient.
Transcript
Audio Information

| Attribute | Value |
| --- | --- |
| Repository | Samford University Oral History Collection |
| Accession | SUHist/STORI/005 |