Published on May 2, 2019  
https://www.samford.edu/departments/oral-history/projects/samwav/episcopal-place.mp3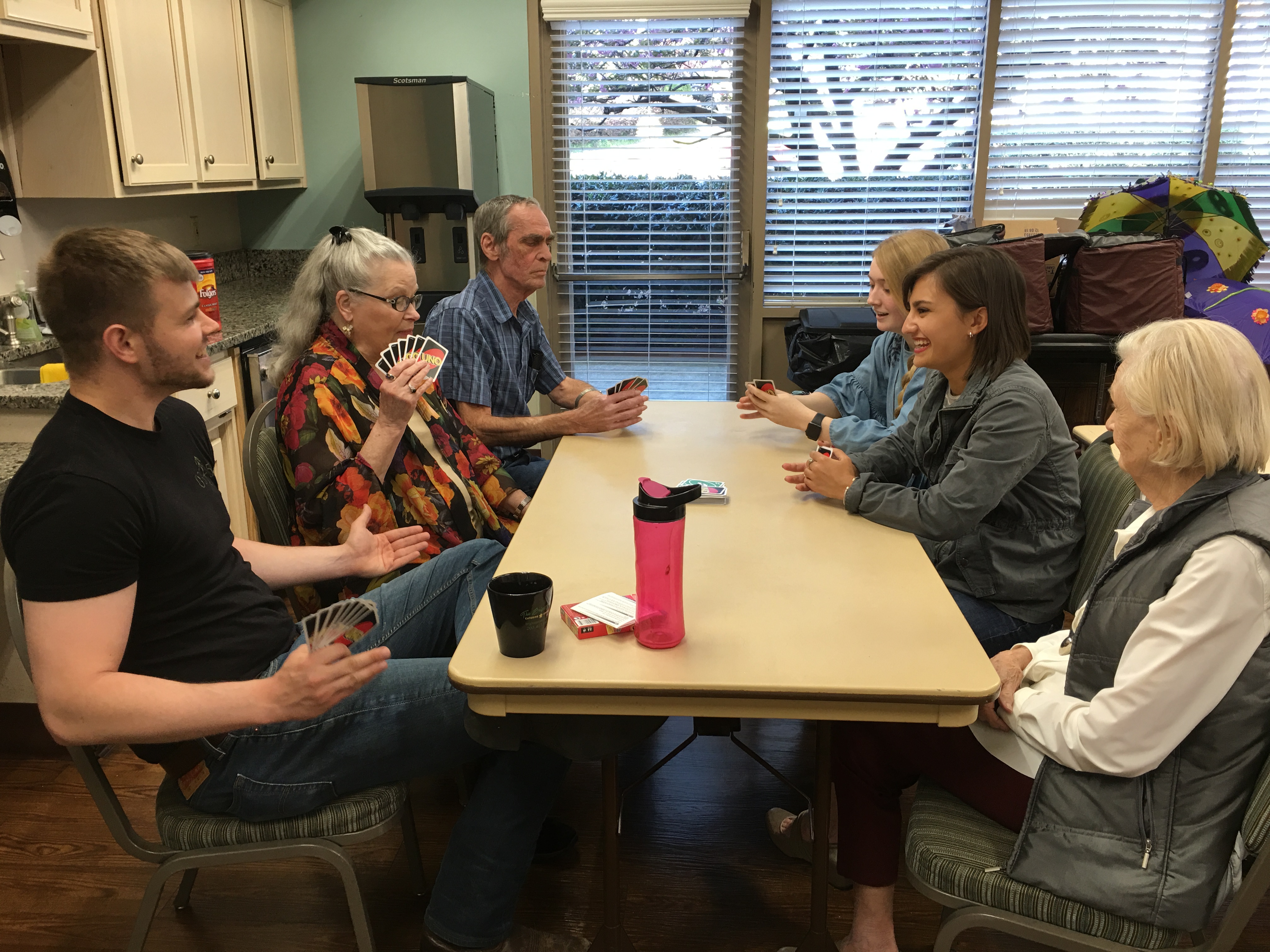 "So I think that kind of is what stuck out to me the most with that, just the relationship that we kind of had even though we are different, like, different generations, we have things that we can still relate on . . ."
Chapters
Intro: Quilting Bees and Common Ground
Claire Davis introduces the Episcopal Place project, Mia Owens discusses the common ground she found with her interviewee, and Thelma Jackson recalls quilting with her mother.
Memories of Downtown Birmingham
Pat Allen describes her family's unorthodox methods of delivering gifts to her brothers during World War II, and Judy Pittman recalls a memorable bout of chickenpox.
Well-Known Events and Personal Triumphs
David Schneider shares his vivid memory of September 11, 2001, and Pat Allen describes the challenges she overcame as a woman in the 1950s.
Something More Relational
Mia Owens discusses the impact that her experience at Episcopal Place has on her.
Transcript
Audio Information

| Attribute | Value |
| --- | --- |
| Repository | Samford University Oral History Collection |
| Accession | SUHist/STORI/014 |