Published on June 22, 2021 by Leighton Doores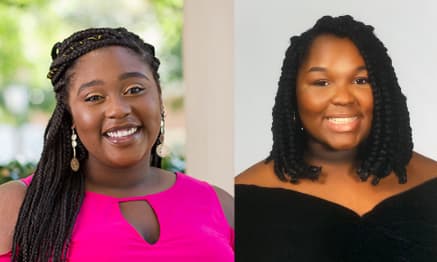 An article written by two students in the human development and family science program has been published in the spring 2021 issue of Network, the magazine produced by the National Council on Family Relations (NCFR). Christa Chery and Heaven Colquiett, both rising juniors, shared their perspective of the 2020 NCFR conference in an article titled "The 2020 NCFR Conference: A Lifetime's Impact in Three Days."
After attending the conference, Chery and Colquiett reviewed their notes, summarized their experience, and with the help of faculty, submitted their work for publication.
"This project was a true team effort," said Kristie Chandler, chair of the human development and family science department. "Dr. Jonathan Davis was aware of the conference opportunity and encouraged the students to sign up. Dr. Celeste Hill had worked on professionalism through conference attendance as part of her focus in family life education. Dr. Clara Gerhardt encouraged Christa and Heaven to sum up their experiences as a class project and subsequently guided the work toward publication. We are incredibly proud of the achievements of our students."
When reflecting on the experience, both Chery and Colquiett expressed gratitude for the guidance of their professors.
"The faculty were very supportive," said Colquiett. "Dr. Gerhardt handled a lot of the technical things and helped us with the final touches."
Chery said the process has been surreal and is thankful for the opportunity. "This is confirmation that I am meant to help support families and I am in the right program to help me get there. I am so proud of myself and the amazing things I have accomplished. I am ready to see all the things that are ahead of me!"
*Shared with permission from the National Council on Family Relations.