The Department of English at Samford University cultivates knowledge of literary and cinematic traditions that have shaped modern societies. Through the study of texts in the English language—whether in literature courses or in the film studies or creative writing concentrations—we foster intellectual curiosity and autonomy in our students, equipping them with the professional skills of interpretation and analysis, critical thinking, persuasive writing and speaking, information literacy, and project management. We are devoted to student success.
Thanks to the guidance of top-notch professors and the encouragement of fellow English students, I was able to take my education to the next level. My English degree also helped prepare me for success in the workplace by refining my abilities as a precise and creative communicator. --Brit Blalock, 2012 Pushcart Prize nominee, 2020 "

Women Who Shape the State

" honoree

Our teaching emphasizes an appreciation for diverse perspectives on the world, instilling in our students the core values of empathy and tolerance. Our graduates embody a passion for lifelong learning founded on the conviction that inquiry is the soul of a civil society.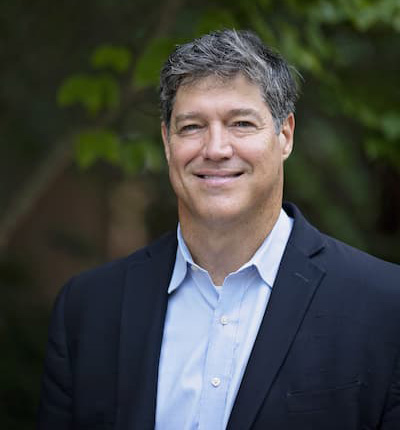 Contact me to learn more about our robust Film Studies track, directed by Dr. Wright; our exciting Creative Writing concentration; our large number of awards and scholarships; our opportunities for international travel, particularly to London; and our internship opportunities in Birmingham.
M. Brad Busbee, Associate Professor and Chair, Department of English
Internships
The English Department at Samford University sees internships as opportunities for students to experience professional learning environments outside the traditional classroom. We believe that, through internships, students can transfer professional skills into real-world settings and adapt them as appropriate. The focus of each English discipline-related internship should be primarily be on communication-related tasks but should also, whenever possible, allow students to exercise their training in critical analysis, editing, and research skills. Self-assessment should take the form of regular writing assignments (weekly journal and final report) that reflect connections with the student's academic preparation as an English major. Wherever possible, in the final portfolio the student also should provide examples of work performed on behalf of the agency or organization. Supervisor-assessment of performance will be adapted to suit the expectations of the organization in relation to length of service and duties performed.
Current internship offerings for English majors in the Greater Birmingham area:
American Heart Association
BASS Ltd (Bassmasters.com)
Blueprints College Access Initiative, Impact Alabama
Campus Outreach
The Christian Family Publication, Inc.
Country Living magazine, Hearst Publishing
Daxco
Ebsco Industries
The Freedom Center: Public Policy Institute
Healthy Travel and Fit and Well magazines
Homewood Chamber of Commerce
Over the Mountain Journal
Oxmoor House Books
Red Sky Studios
Sidewalk Film Festival
Stockholm Network (London, UK)
Southern Living magazine
Women's Missionary Union, Missions Mosaic and other publications
Woodlawn Innovation Network
Requirements, Expectations, and Assessment Practices
Because internships represent new opportunities, credit is not granted retroactively for previous internships or employments.
Arrangements with internship sites must be completed prior to the beginning of the term in which the student receives a grade for the ENGL 333 course, Internship, of one to four credits.
Students seeking internship credit should see the designated internship supervisor within the department in order to arrange for proper course enrollment and credit.
Departmental internship supervisor will complete an individual contract for the student's signature and will send a formal letter and evaluation form to the on-site supervisor.
Students should not expect to be paid for the internship unless this compensation is stated clearly by the on-site supervisor. The quality of the learning experience takes precedence over pay in any decision between available sites.
Students should stay in regular contact with the English Department supervisor about the quality of the learning experience and any logistical difficulties and should submit the final portfolio by the end of the term enrolled so that this supervisor can enter a final grade, influenced also by the on-site supervisor's final evaluation.
For a four-credit course a student will typically work 8-10 hours per week at the internship site. Summer and January term internships would necessitate an increase in hours per week, depending upon the agency's need. One or two-credit courses will involve a proportionate hourly commitment.
Statement on the Benefits of Internships
Opportunity to practice critical thinking and communication skills in a professional setting.
Opportunity to determine best fit in a professional setting and to assess various career paths.
Opportunity to demonstrate professionalism and to recognize areas in oneself and one's preparation that still need polish.
Preparation for job searches. As students prepare resumes, write cover letters, communicate electronically--both formally and informally--and interview on site, they gain valuable experience in the process of seeking employment.
Enhancement of confidence and maturity as student becomes self-directed and motivated beyond the safety of classroom assignments.
Professional learning experience. Internships allow students opportunities to develop practical skills in contexts where professional criticism and feedback are necessarily immediate and constructive. Students work as part of a team with real deadlines that determine success or failure and thus experience a range of group dynamics.
Potential employment opportunities and networks. Although internships are not intended to lead directly into employment at host sites, they do provide students entry into professional networks and contacts that will be valuable in future job searches.
Employers
Are you a local businessperson in search of a high quality intern with advanced writing and analytical skills? Samford English majors can add value to your business, gain valuable job experience for themselves, and earn credit towards their degree through Samford's English Department internship program. Our students have completed successful internships in a range of fields (Public Relations, Executive Writing, Proofreading, Editing, News Story Writing, Publicity), working for local businesses like the Homewood Chamber of Commerce, Impact Alabama, and Over the Mountain Journal and national ones like Country Living Magazine, American Heart Association, and the Women's Missionary Union.
To advertise your internship to English majors, please send a detailed description (scope, hours, location, start date, paid/unpaid, and application requirements) by email to the department c/o Ms. Gretchen Sexton, email gsexton1@samford.edu. We will distribute it to our students, direct them to submit application materials to you, and facilitate academic credit for the student chosen. You may also direct any question to faculty supervisor Dr. Rosemary Fisk, email rmfisk@samford.edu, or 205-726-2995.
English Matters Newsletter
+
News