Published on August 5, 2019 by Sean Flynt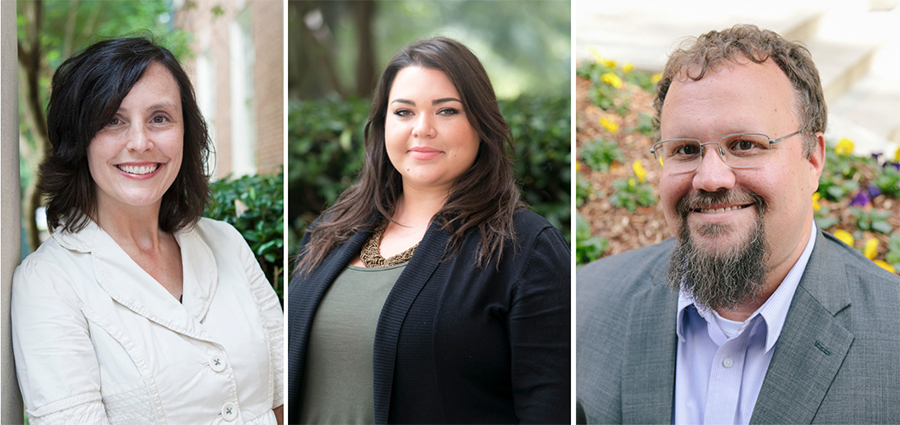 Samford University Journalism and Mass Communication faculty and staff are presenting original research and participating in panel activities at the 2019 conference of the Association for Education in Journalism and Mass Communication in Toronto, Canada, Aug. 7-10. 
Professor Clay Carey will present research on "Diffusion of Video Advertising on Community Newspaper Websites" with co-author Burton Speakman at Kennesaw State University. Carey also will serve as a panelist for "Real World, Real Time: How Students Can Publish Professionally Beyond the Classroom," where he will discuss the online and offline journalism work conducted by students in Samford's print and digital journalism practicum. Carey will moderate a panel on "Filling Information Voids in News Deserts," which will focus on ways university journalism departments work to provide news in communities that are underserved by commercial news outlets. 
Media and Professional Development Advisor Ana Good will present research on "Zero-Tolerance: Transnational Motherhood: Images of Mothers and Children at the U.S.-Mexico Border."
Professor Betsy Emmons will present research on "Legitimizing the journey: National Signing Day and the public relations pseudo-event as cultural moment," and moderate a session for the AEJMC Sport Communication Interest Group. Emmons also will participate as a 2019 Lily Kopenhaver Fellow during the Kopenhaver Center for the Advancement of Women in Communication pre-conference.