Published on July 3, 2019 by Sean Flynt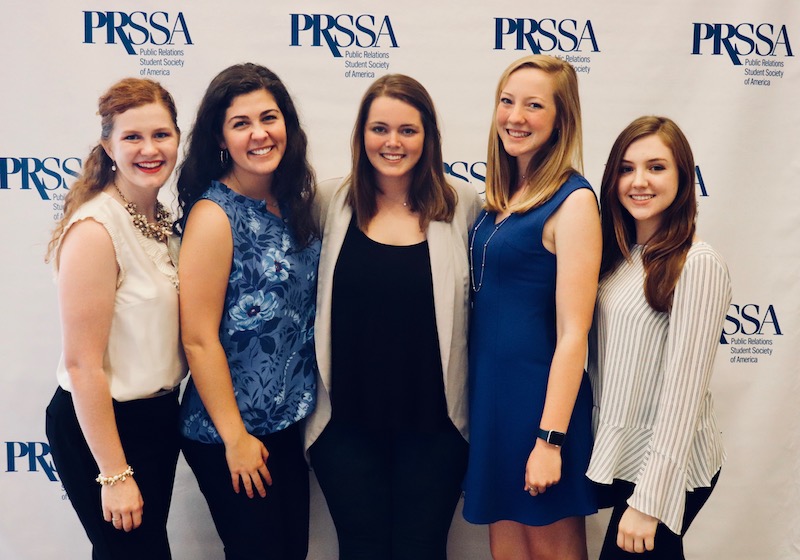 Samford University's Department of Journalism and Mass Communication and Communication Studies has earned Certification in Education for Public Relations (CEPR) from the Public Relations Society of America (PRSA). The honor recognizes and certifies the quality of the department's undergraduate concentration in public relations.
 "The CEPR affirms that Samford's public relations curriculum has met rigorous national standards of excellence," said JMCCS professor Betsy Emmons, who advises Samford's chapter of the Public Relations Student Society of America (PRSSA) and shares leadership of PR courses with professor Nia Johnson.
Emmons and Johnson are nationally accredited public relations professionals, and their expertise was cited in the PRSA review of the program. "The two full-time faculty members with primary responsibilities for serving 100 public relations students are highly engaged and pedagogically sound educators with research agendas that inform their teaching," the reviewers wrote in their report. "They also provide strong affiliations with the practicing profession."
The reviewers also made special note of the honors earned by Samford's PR students, which include repeated awards of PRSSA Star Chapter status and third place in the organization's national Bateman Case Study Competition. The reviewers also concluded that required internships and networking opportunities contributed to 100% job placement of May, 2018 public relations students within three months of graduating.
"Public relations students learn and implement practical and timely strategies and tactics that prepare them for careers," Emmons said, so that perfect job placement record is further endorsement of the Samford program's quality.