Published on February 17, 2020 by Sean Flynt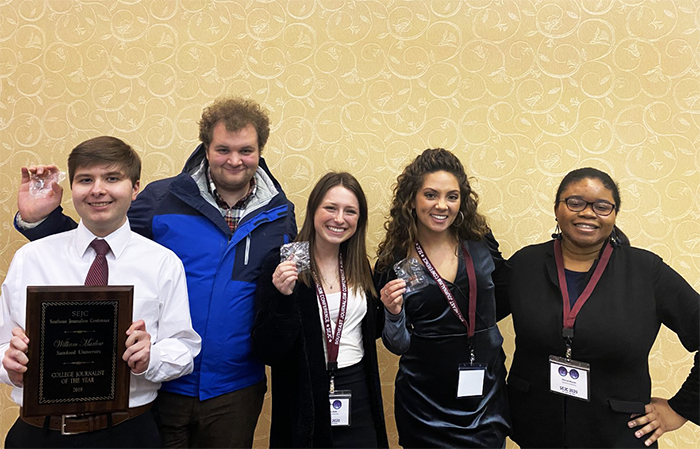 Samford University journalism students earned top honors at the Southeast Journalism Conference (SEJC) at the University of Southern Mississippi Feb. 13-15.
The awards included first place in the categories of College Paper (The Samford Crimson,) College Journalist (William Marlow) and Research Paper (Why Do You Think They Call It War?: New York Times Coverage of Government Discussion of Narcotics during the Vietnam War, by Griffin Schou).
Other Samford honors included:
Second Place, Television News Feature Reporter– Noel Espinal
Third Place, Magazine–The Local
Third Place, Press Photographer–Emily Frazier
Third Place, Magazine Writer–Katie Roth
Third Place, News/Feature Photography–Katie Roth
Eighth Place, Opinion Writer– Hannah Hutson
Tenth Place, Feature Writer–Kathryn Jordan
"These honors are a testament to the talent and diligence of Samford's student journalists and to the excellent work that Ana Good does as supervisor to the Crimson staff," said Geoff Wright, interim chair of the Department of Journalism and Mass Communication and Communication Studies.
Established in 1915, Samford's journalism program is the oldest in the region and, for the fifth consecutive year, the top journalism program in Alabama.